Were you in the action when AMC and GME exploded?
JC Parets of All Star Charts is on the search to find the next set of big squeezes - actually, he may have already found them.
He's going to show you the tools he's using in a free, live event on Thursday, February 16, at 1:00 pm E.T.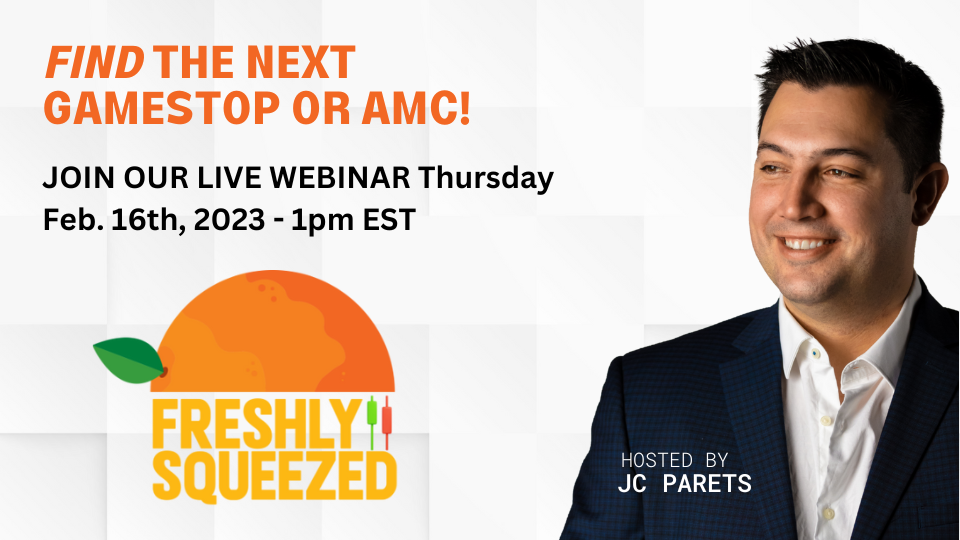 Just for showing up, he'll share six tickers that look a lot like AMC and GME did before they posted explosive gains.
The tickers he'll share come from his Freshly Squeezed Watch List, with stocks under serious technical pressure right now.
He'll talk about catalysts, entry points, and price targets for each of them.
And he'll show you how to get "buy" alerts and "sell" alerts so you can capture major short-squeeze gains.
We're in the very early stages of a new bull market. It's a period of expanding participation, where just about everything is working.
And we're about to see explosive moves for no other reason than some permabears have overstayed their welcome.
Join JC at 1:00 pm E.T. on Tuesday. Click here to reserve your seat!
The INO.com Team