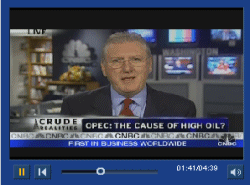 Don't miss Adam today on CNBC. He will be talking about the outlook of the general market. Tune in at 2:30 (EST) where he will be interviewed by CNBC's Melissa Francis.
If you can't make it in front of your TV today, check back after the show to see a video of Adam's appearance and don't forget to leave us a comment with you own market analysis.
Don't forget to use the share it tools below to send this post your other trading pals. Just click and share.
Have a great trading day,
Lindsay Thompson
Director of New Business Development
INO.com & MarketClub