When Jeff Bezos founded Amazon.com, Inc. (NASDAQ:AMZN) back on July 5, 1994 to sell books online, he had a much bigger goal in mind that no one else could see.
Mr. Bezos named his fledgling e-commerce company Amazon after the river and for good reason.
The Amazon River is the largest river in the world and it dwarfs the water output of the next seven largest rivers combined! That was Jeff Bezos's ambition... to dwarf every other company in the world and so far he is succeeding.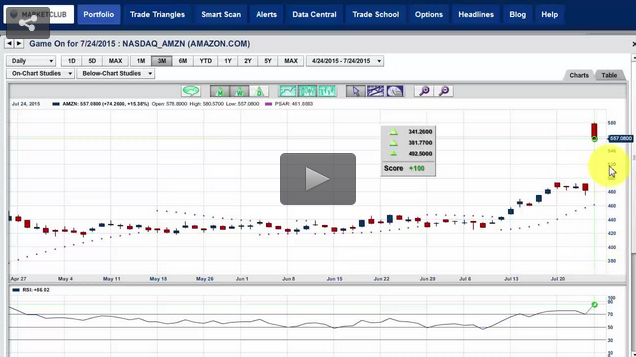 I imagine that Sam Walton, the genius who created Walmart, was an inspirational role model for Mr. Bezos. Yesterday, Amazon surpassed Walmart in sales - no small feat given the fact that Walmart has been around since Sam Walton founded this company in 1962, over half a century ago! Like Sam Walton, Jeff Bezos took a similar approach to retailing - to make products readily available at better prices than anybody else. Somewhere down the line, I would not be surprised to see Amazon open up brick and mortar stores. Continue reading "Amazon Knows Exactly What It's Doing" →