Analysis originally distributed on May 24, 2017 By: Michael Vodicka of Cannabis Stock Trades
Investing in cannabis IPOs for the last few years has been extremely profitable.
Take Aphria Inc. (APHFQ), one of Canada's largest medical cannabis companies, for example.
Shares began trading on the Toronto Stock Exchange in October of 2015.
Now, just 18 months later, Aphria is up 499%. Take a look below.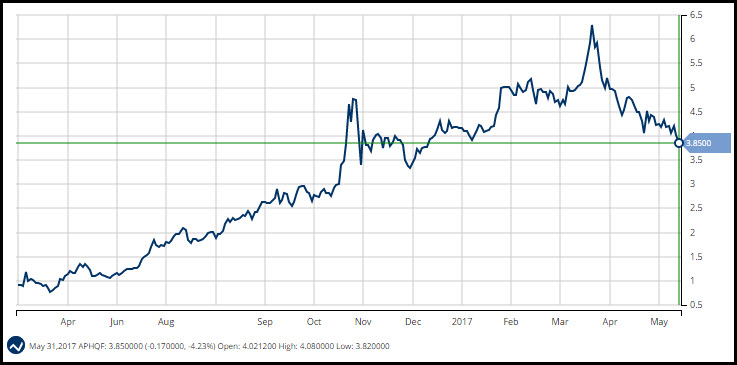 Shares did get off to a slow start. And from there it wasn't a straight shot higher.
But as you can see, investors who bought early in the game are sitting on the biggest gains. And looking forward, early investors will still be collecting the biggest profits because they have the lowest cost basis.
If you're interested in profiting from future cannabis IPOs, you're in luck. Continue reading "Another 499% Gain In 18 Months On Tap?" →