Last July I invited Gary from Biiwii.com to help us understand how to use ratio charts...properly! His first post can be found here, but I believe there were some missing examples and lessons. SO I asked Gary to come back and fill in the holes that I felt were missing, and more importantly, what our users felt was missing. Please enjoy the article, visit Gary's blog, and let the COMMENTS FLY!
====================================================================
In July of 2008 it was my pleasure to provide the INO Traders' Blog this look at ratio charts and the edge they can provide as they often tell a not readily apparent story regarding inter-market relationships.
Today, as we look at the market revival I have been calling Hope '09 and some ratios I consider of paramount importance, gold ratio charts are heavily in play.
The first chart I want to look at is the price of gold divided by units of the S&P 500.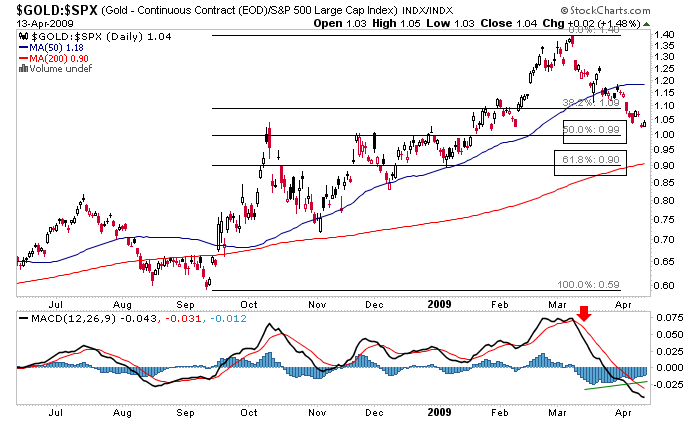 Continue reading "Using Ratio Charts to Gain an Edge, Part 2" →