By: Gary Tanashian of Biiwii.com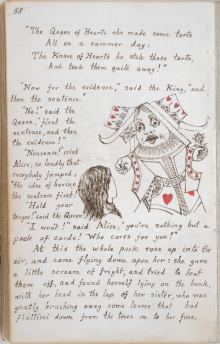 "If I had a world of my own, everything would be nonsense. Nothing would be what it is, because everything would be what it isn't. And contrary wise, what is, it wouldn't be. And what it wouldn't be, it would. You see?" –Alice in Wonderland
Silver out performs gold as both rise with Treasury bonds, which are in turn rising with stocks, as Junk bonds hit new recovery highs while USD remains firm as inflation expectations are out of the picture. This is highly atypical, maybe even unprecedented.
Some, deeply dug into their particular disciplines and biases, might say it is dysfunctional, as this backdrop simply does not make sense using conventional methods of analysis. Why again did I name this service Notes From the Rabbit Hole?
When the S&P 500 was robo rising month after month, year after year as it did from 2011 to 2015, you did not need the market report with the funny name because all was linear and as it should be. The same actually, could be said for gold. It was linear and as it should be in its relentless downtrend. Casino patrons simply ride the trends!
But today things are making sense simply because we don't have a need to make them make sense as linear thinkers would do; we go with the indicators and charts. Continue reading "Wonderland" →