Analysis originally distributed on April 12, 2018 By: Michael Vodicka of Cannabis Stock Trades
Winning a license to sell cannabis in Canada is a lot like winning the lottery. It's an immediate pathway into an untapped $5 billion market.
However, just like the lottery – it's not easy to get one of these permits.
Four years after Canada updated its domestic cannabis laws – only 97 companies have been licensed. Around 30 of those companies are publicly traded and control around 45 permits.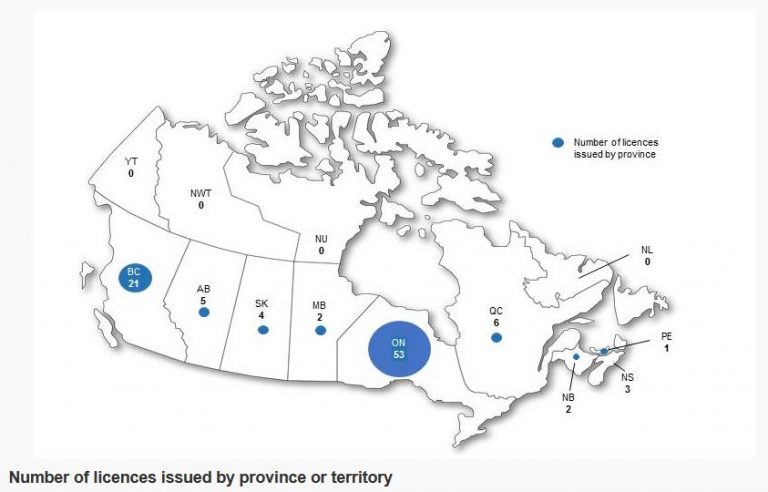 Today – I am going to reveal the most recent winner of Canada's cannabis permit lottery. Continue reading "Canadian Micro-Cap Scores Sales Permit" →