According to Bankrate's national survey of large lenders, the average rate on 30-year mortgages is 6.59%, up 12 basis points compared to this time last week.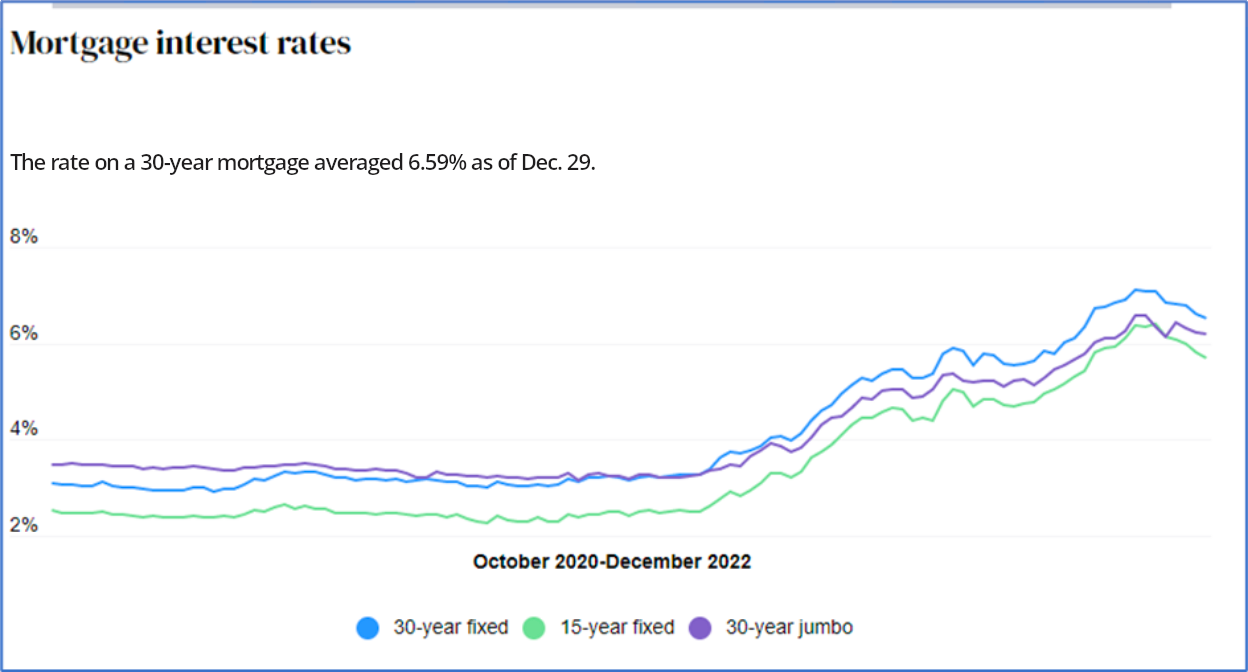 Source: Bankrate National Survey
As the cumulative effects of a protracted campaign of interest rate hikes by the Fed are yet to be felt, economic growth, or lack thereof, is expected to replace inflation as the topmost concern.
Amid such a downturn, softening demand from home buyers could end up exerting downward pressure on mortgage rates, thereby restoring equilibrium.
According to Nadia Evangelou, senior economist & director of forecasting at the National Association of Realtors, "If inflation continues to decelerate over the next several months, mortgage rates will likely stabilize below 7%."

Loading ...
In addition to high margin backlogs to help weather a potential slowdown, moderation of inflation, and consequently mortgage rates, would bode well for home-building stocks D.R. Horton, Inc. (DHI), Toll Brothers, Inc. (TOL), and KB Home (KBH) as some technical indicators point to sustained upsides with adequate downside protection. Continue reading "3 Homebuilder Stocks to Buy When Inflation Eases" →