Healthcare is one of the few sectors that enjoy inelastic demand and can easily pass on an increase in cost to consumers. Therefore, healthcare stocks are attracting investor attention amid the current economic uncertainties.
However, the persistently high inflation is raising healthcare expenditures, and many Americans still remain uninsured or inadequately covered. This could drive the demand for health insurance.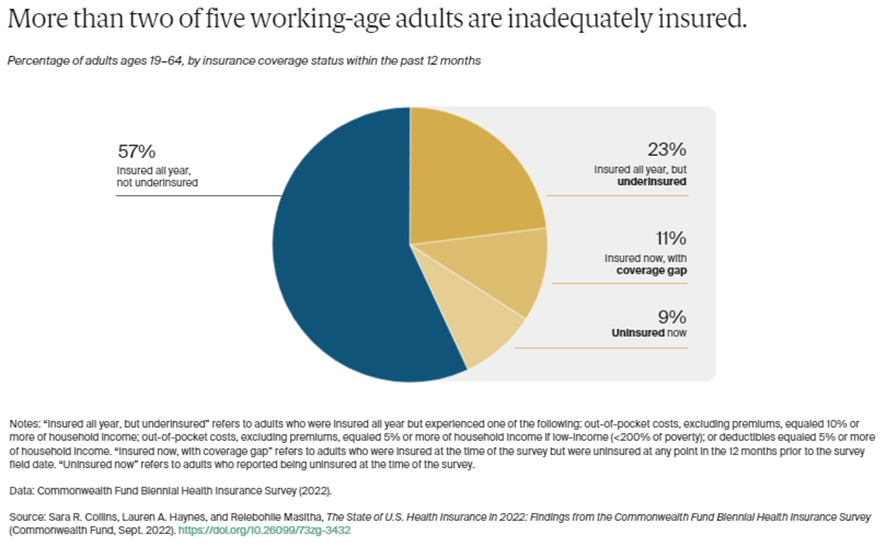 Source: www.commonwealthfund.org
The U.S. health insurance market is expected to grow at a CAGR of roughly 10.1% to $846.34 billion by 2027.

Loading ...
Given the sector's resilience and long-term growth prospects, one could consider investing in shares of health and well-being company Humana Inc. (HUM), given its potential to deliver solid returns. Continue reading "One Stock You Could Buy and Hold Forever" →