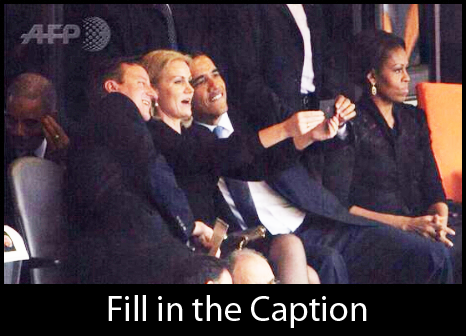 Leave a comment on what you think would be the "perfect caption" for this photograph of President Obama, taking a "selfie" with Danish Prime Minister Helle Thorning Schmidt and U.K. Prime Minister David Cameron at the Nelson Mandela memorial service. What was the president doing and more importantly, what was First Lady Michelle thinking.
Here's our caption: "Barack, just wait till I get you home, I'll wipe that grin off your face!!"
We look forward to reading your creative captions.