Wednesday is often referred to as hump day, meaning that it is the middle of the week and just a few days to the weekend. Today could also be referred to as "dump day" as early indications are that investors are dumping stocks across the board.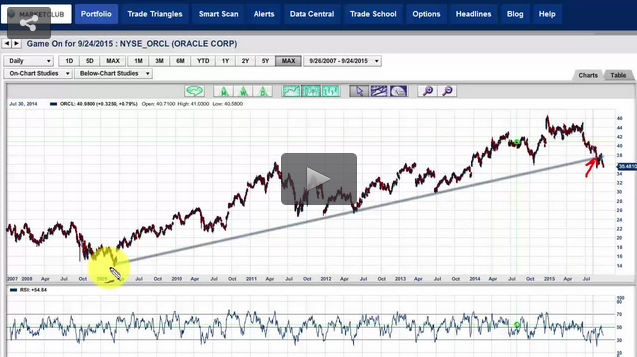 Today I have three stocks that I think could move significantly lower from where they're currently trading.
The first one is Oracle Corporation (NYSE:ORCL) which gave a weekly sell signal yesterday and looks to be in trouble to the downside.
The next stock is the fashion house/label of Michael Kors Holdings LTD. (NYSE:KORS). This stock also flashed a weekly sell signal yesterday and looks to be headed to the downside. I will be looking at where you should sell this stock, were you should put your stop and how far down I think the stock can go. Continue reading "3 Stocks That Are Headed South" →