Presenting INO's Stock of the Week
We've teamed up with one of the best analysts in the business to give you one free hand-picked stock every week!
Harris Shapiro and our friends at the Focused Stock Trader are letting our subscribers in on one expertly-researched stock pick every Tuesday. See this week's stock.
In 2015, the Focused Stock Trader's Current Portfolio raked in a +92% return... so these guys know their stuff.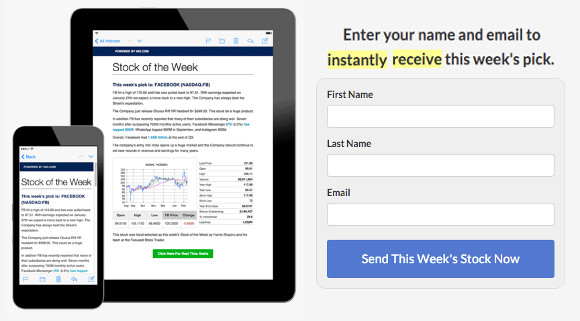 Subscribe now to Stock of the Week, a complimentary service from INO.com.
Focused Stock Trader has not been paid to promote these stocks in any way. These stocks have gotten their attention and may be presented to their members as potential trades.
You will receive this week's pick within minutes and a new stock each and every Tuesday.
Enjoy,
INO.com & Focused Stock Trader
[email protected]