The consumer price index (CPI) increased 7.7% year-over-year in October, lower than expectations. This indicates that the inflationary pressures have started to cool.
Thanks to the slightly cooled inflation, the S&P 500 has gained 7.7% over the past month, while the Dow Jones and Nasdaq Composite climbed 10.6% and 5%, respectively.
Furthermore, Fed Vice Chair Lael Brainard signaled that the Fed would likely slow the pace of its interest rate hikes.

Loading ...
The U.S. Census Bureau reported that the overall retail sales in October grew 1.3% from September and 8.3% year-over-year.
"October's performance is a strong foothold as we go into the holiday season," said NRF Chief Economist Jack Kleinhenz. Thus, holiday spending is expected to remain healthy despite the recent inflationary pressures.
According to the latest forecast by the National Retail Federation, holiday retail sales during November and December will advance between 6% and 8% over the last year to $942.60-$960.40 billion.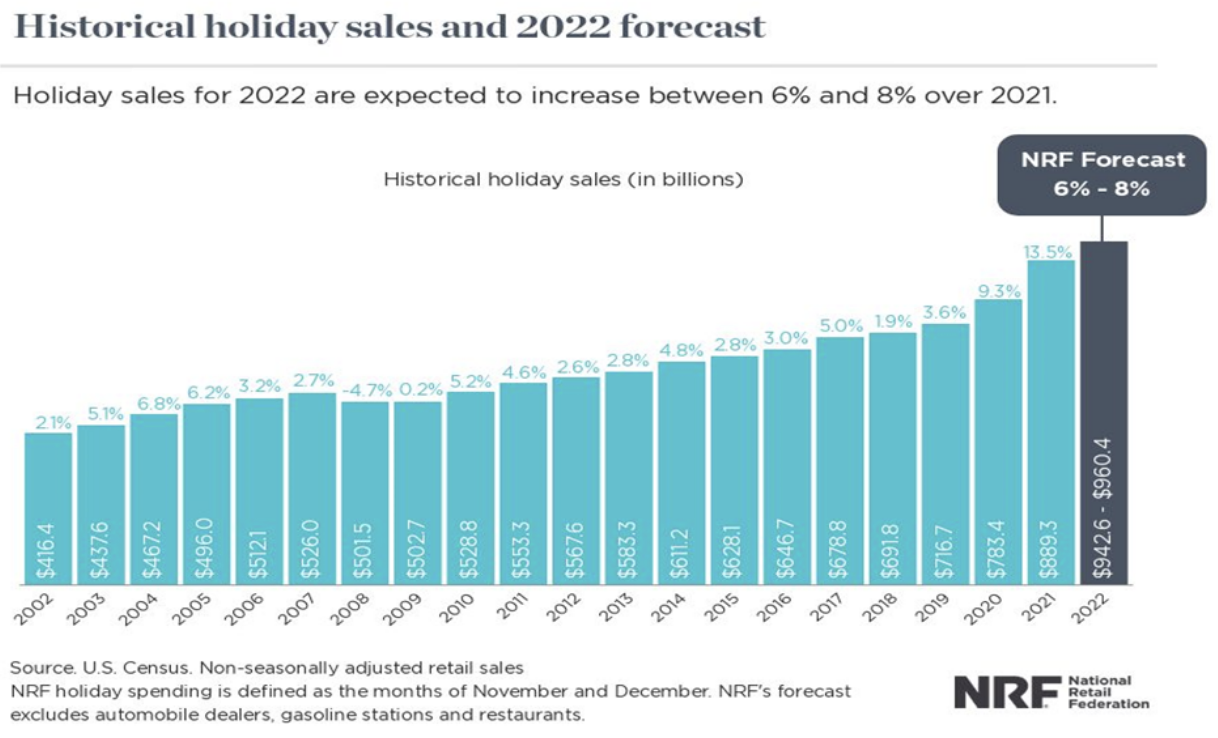 Source: National Retail Federation
Continue reading "Two Tasty Stocks With Current Uptrends" →