Is there really such a thing as "The Perfect Storm" of trading? At first I wasn't sure. But after talking to Shane Daly, coach at Netpicks and writer for "Evil Genius Cheats" newsletter, my mind was changed. We spoke for a while and that's when I asked him to write a blog post so I could get the pulse and opinions of the Trader's Blog readers! So he got to writing and put together the article below. I'd like to get your thoughts and opinions as Shane will be reading and answering questions and comments. If you also find the article useful then I recommend you check out the newsletter "Evil Genius Cheats" that's put together just for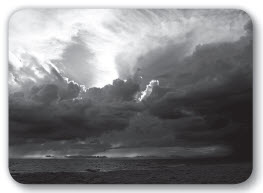 =========================================
Back in 1991, several conditions occurred that created an unusual storm that not only took some lives, but also had caused over $200 million in damages.  Most famous, are the 6 lives that were lost and highlighted in the movie "The Perfect Storm".
The act of trading also adds in some conditions that, if not prepared for, will not only cause you loss of money but also perhaps life as you know it.  Trading is also "A Perfect Storm"...
It is a storm that brings up two of the largest fears that people have:
1. Losing money
2. Being wrong.
I want to cover "Being wrong" in this article simply because each and every one of us has an ego.  You have done your homework.  You have scanned the news.  You have used a handful of technical indicators to pinpoint when you are going to enter the trade.  Soon enough, your trade gets triggered, teases you a little with some profits and then turns 180 and takes you out.  It was a small loss but it appears all your efforts to put on the perfect traded didn't make a difference.
No problem you say.  Next time when you see the profits, you are going to click out and that is what you do.  You were in a long position, a red candle shows up and you click out.  Whoops.  The market continues in your direction.  You stand there with 15 pips and now the market is up 60.
Frustrated, you decide you are going to either let the trade play out to your profit target or let your stop get triggered.  You do your homework.  You enter the trade.   Boom.  Stopped out.  Bruised, battered and deflated.
Now for the next trade, you see price action at a strong support level.  You just KNOW it is going to bounce because that is what people said it would do on those levels.  You buy.  It breaks.  You lose.
You go back to the drawing board thinking that if you just learn more, you would win your trades.  You now decide that you are going to make sure several factors are in line with your trade.  Now, a trade sets up. You check the higher time frames.  You check oversold/overbought.  You check the news.  You check retracement levels and stochastic hooks.  You phone a friend.  Too late.  The trade is triggered and gone to target.  Frustrated at not getting it right, you either pack it in or spend money looking for a new system.
It isn't the system.  It is you.  If each of us has the same system, why is it that many still struggle while others are doing well?  It is because the ones that are doing well understand, through back testing and live trading, that they have an "edge".  They know that on a larger scale that, much like Vegas, they will end up on the winning side.  They know that it is not about being wrong or right, it is about winning.  They understand that on a micro level, on an individual trade level, that the outcome is random.  That each moment in the market is unique and all the "confirmation" will never change that.  They understand they have a trading edge and do not micro manage that edge.  When their edge shows that the variables that make up that edge are present, they take the trade.  Consistently.  End of story.  Those that lose, do not.
When successful traders put on a trade, they do it with a "let's see" attitude.  They have fully accepted the risk that this trade may not work.  Or the next one.  Or the next.  They don't look at it as "being wrong".  They are not handcuffed by the fear nor are they ready to celebrate if the trade wins.  It is business as usual.  Their success on the micro level is if they followed their plan..win or lose.
Losing…being wrong…and doing it properly is a skill that must be ingrained in every trader.  You will have the losses.  A multiple of times.  How you deal with that shows your maturity as a trader.  You have nothing to prove.  Commit to trading the next 20 trades as your trade plan states.  Do not add anything nor subtract.  Don't go on gut feel.  Celebrate each win or loss the same way.  The only thing you will ever control is 1.  if you trade and 2.  how you deal with the outcome.  Make the word "next" part of your trading vocabulary.
By Shane Daly
NetPicks Coach for the High Velocity Market Master System