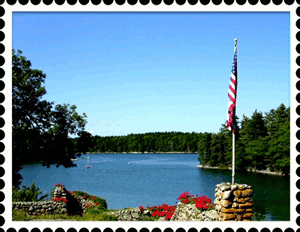 Well here I am at my vacation home in Maine watching the markets go crazy. Yes, we are so lucky to have access to the Internet and to the markets themselves no matter where we are in the world.
I didn't plan on doing a video today, but the market action left me no choice. Today we witnessed an important "Trade Triangle" signal in this major index that should not be ignored.
In my new video, I share with you this same signal that thousands of MarketClub members witnessed and will discuss some of the potential downside targets for this index.
This is a video that is worth watching as I think we should all be prepared for what lies ahead.
There is no need to register for this video and of course you can watch it with my compliments. Enjoy the video and please give us your feedback on our blog.
All the best,