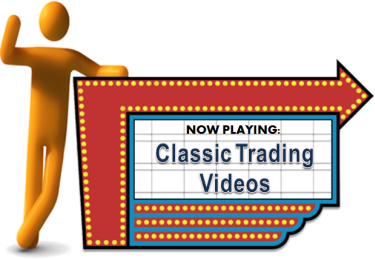 Over the years, the trades you take will change, but the fundamentals you need to trade will always stay the same. With this in mind, we've dug into our vault and pulled out some of the best, most worthwhile Classic Trading Videos we could find.
These trading classics are only available for a limited time, so we suggest that you sign-up today before we take them offline for good.
Reducing Risk In Options featuring Larry McMillan
Larry McMillan explains just how easy it is to trade options. In this fascinating trading seminar, Larry shares his a short-term trading system and philosophy on options. Larry is a best-selling finance author and an expert on options trading.
Simply visit the link above and tell us where to send the link and password to watch this educational trading seminar.
Every success,
The MarketClub Team