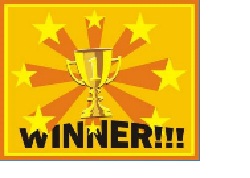 If you have been following our blog, then you are no stranger to our prediction challenge. If you missed it, you are in big trouble!! Okay, well not really, but we HIGHLY recommend that you get caught up HERE!
Emails have been pouring in with a wide range of predictions for the DJI and DX. It is fun to catch a glimpse of everyone's view of the market. If you have not yet emailed [email protected] with your predictions, do so ASAP...remember, the challenge ends June 1st! Yes, QE2 runs through the end of June, but what fun would it be if we allowed you to guess up to the day before judgment?
Don't miss your chance to win the title of The Smartest Man/Woman of the Universe...Email [email protected] now!
Good Luck,
The MarketClub Team