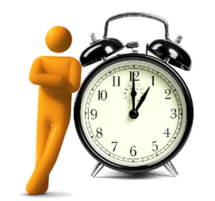 No one can be successfully accurate at predicting the markets...at least not on a regular basis. But when there's an Android Tablet to win, you might as well try!
If you have been following our blog in the last month, then you know all about our prediction challenge. If you haven't already emailed your predictions for the DJI and DX for the end of QE2, do so now! You have until the end of today (11:59 p.m. ET) to submit your winning guess to [email protected]
Still confused? Get caught up here!
Best,
The MarketClub Team