By: Chris Irvin, Veteran Instructor & Trader at The Wizard
I have been trading, and mentoring others how to make high probability, low risk stock and option trades for the past decade.  I have worked with over 20,000 students from Sidney Australia to Albany New York.  In that time I have worked with every system, indicator, and study you can think of and come to one conclusion – If you draw enough lines on a chart, your stock is bound to hit one of them eventually.  For me, trading is not about impressing others with fancy algorithms.  It is about Yogi-isms.
Yogi Berra was one of the most colorful figures in all of Baseball.  An amazing player, starting his carrier in 1946, he eventually was named the Manager of the Yankees, the Mets, the Yankees again, and then finished out his carrier with the Astros in 1992.  Yogi's contribution to Americana actually goes far beyond the sports world.  He was also known for creatively phrasing some of the most obvious thoughts ever!
It ain't over until it's over!
It's déjà vu all over again!3
The future ain't what it used to be!
And finally – You can observe a lot by watchin!
You can observe a lot by watchin!  That is my motto for my trading strategy.  The rules that I have for trading have grown out of long hours of chart observation.  They may be obvious to some and too simple for others, but sometimes simple is best.  Here are my top eight chart observations.  (Charting package is from "The Wizard.")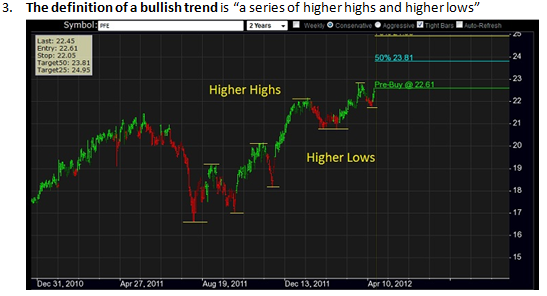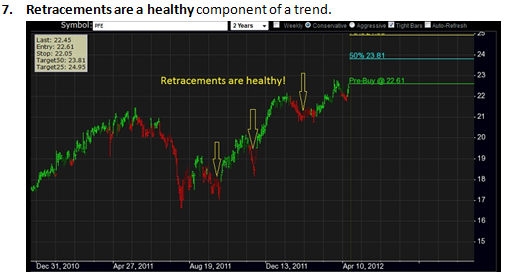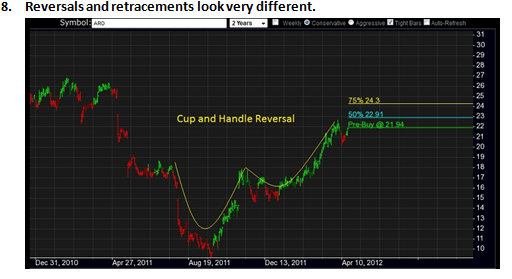 With command of these eight observations, any chart can be read in a way to provide high reward, low risk trade opportunities.   Moving forward each of my blogs will uses these basic concepts to explain potential trades.
Today's trade opportunities look like this using "The Wizard."  By supplying a few simple search parameters "The Wizard" found 5 Short opportunities and 8 Long opportunities with the qualities I suggested above.  No smoke and mirrors, no crazy – too good to be true algorithms, just solid trends and great breakout opportunities.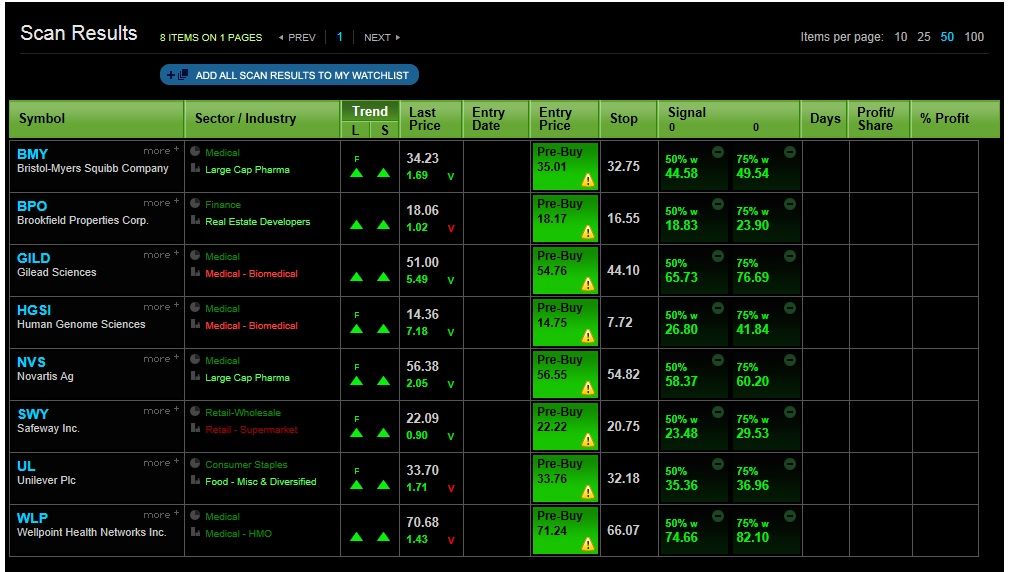 If you can relate to trading with a few simple rules I would encourage you to read my upcoming blogs where I will give more insights to my simple yet successful trading style.  I would also encourage you to check out "The Wizard" for yourself.