We've asked our friend Jim Robinson of profittrading.com to provide his expert analysis of charts to our readers. Each week he'll be be analyzing a different chart using the Trade Triangles and his experience.
Today he is going to take a look at the technical picture of June Lean Hogs (CME_HE.M13.E).
I hope you are having a GREAT week !!!
Lean Hogs has been forming a base and looks to be on the verge of breaking out to the upside.
If Lean Hogs does continue higher and makes a breakout through resistance MarketClub will put in green weekly and monthly Trade Triangles which would put the odds to the upside.
The MACD made a momentum divergence as the price made a new low and that is the way bottoms are formed. The MACD is currently on a buy signal, so everything looks good as far as the MACD is concerned.
Lean Hogs have the potential to move sharply higher, which makes this a great Chart to Watch.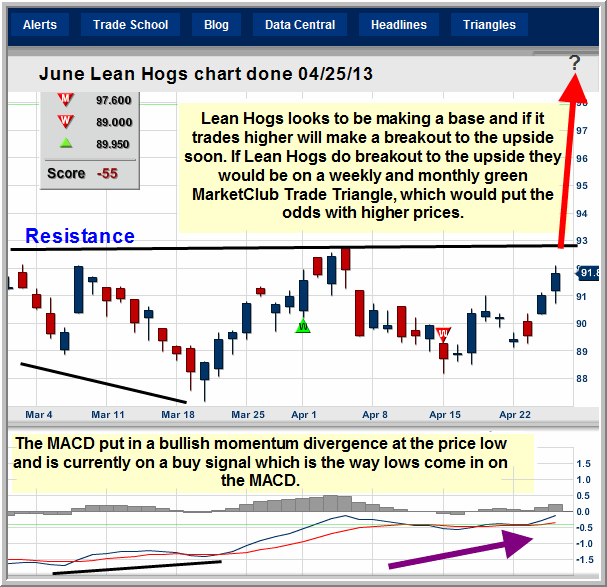 Thanks,
Jim Robinson
Profit Trading.com