We've asked our friend Jim Robinson of profittrading.com to provide his expert analysis of charts to our readers. Each week he'll be analyzing a different chart using the Trade Triangles and his experience.
Today he is going to take a look at the technical picture of the March Corn Futures (CBOT:ZC.H14.E).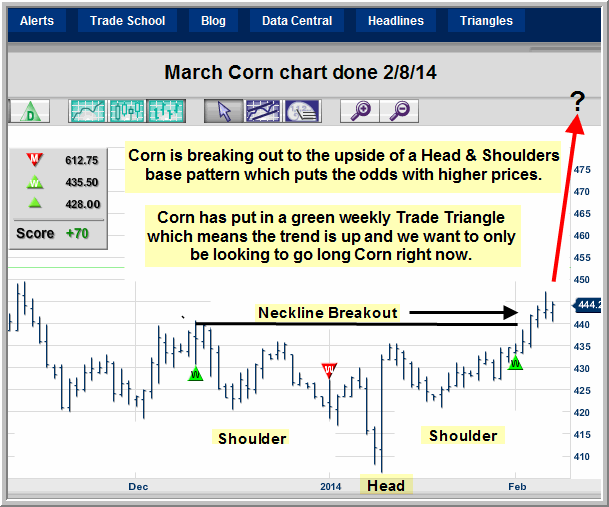 When trading futures with the MarketClub system you use the weekly Trade Triangles to tell trend and the daily Trade Triangles to time the trades.
With the trend up right now in Corn, you can buy on all new green daily Trade Triangles as long as the weekly Trade Triangle stays green.
With the growing season for March Corn Futures (CBOT:ZC.H14.E). just around the corner, there can be a number of weather scares, from too much rain, to not enough rain, any of which can drive the price of Corn higher.
Right now there looks to be great upside potential in Corn making this an excellent Chart to Watch!
Thanks,
Jim Robinson
Profit Trading.com