We've asked our friend Jim Robinson of profittrading.com to provide his expert analysis of charts to our readers. Each week he'll be be analyzing a different chart using the Trade Triangles and his experience.
Today he is going to take a look at the technical picture of the EURUSD Pair. (EURUSD).
I hope you are having a GREAT week !!!
The EURUSD looks to have made a double top, which was probably a counter trend correction, and is breaking out to the downside.
When counter trend corrections are over, it will normally lead to a big move back with the main trend, so odds are that if the EURUSD continues lower it could be a big move.
All 3 Market Club Trade Triangles are pointing down which is extremely bearish and definitely puts the odds with the lower prices from here.
The EURUSD looks to be a great Chart to Watch right now, as a big down move may just be starting to unfold.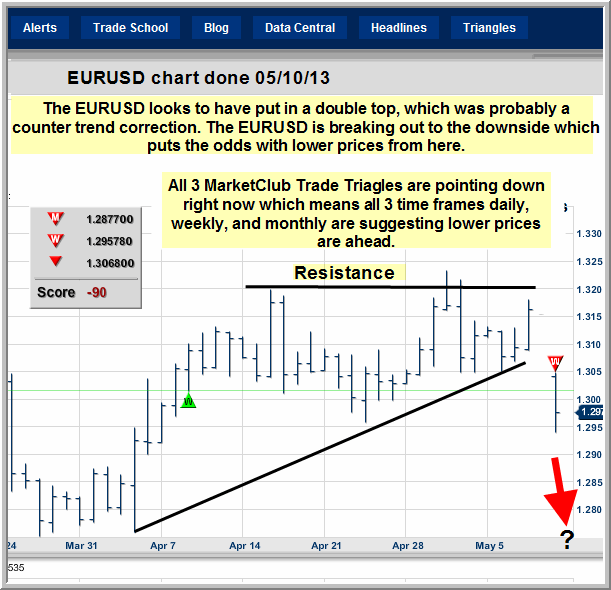 Thanks,
Jim Robinson
Profit Trading.com