What's with these crazy markets? For the past several months, the stock indexes have been moving sideways without any clear trend. This has proven to be very frustrating for many traders. However, there are many markets that are trending right now that can be traded profitably.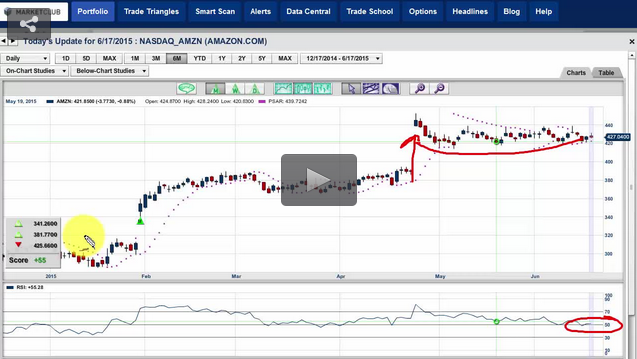 Have you looked at the bank stocks lately? Almost all of the financial stocks are moving higher and have been for quite some time. Stocks like:
JP Morgan Chase & Co. (NYSE:JPM)
Citigroup Inc. (NYSE:C)
Wells Fargo & Company (NYSE:WFC)
Goldman Sachs (NYSE:GS)
Bank of America Corporation (NYSE:BAC)
All five of these stock are in strong upward trends and appear to want to go higher.
Historically, when you have periods of prolonged sideways action, it's usually is a precursor of things to come. We could be seeing some big moves ahead for stocks, but it is too early to say which way that's going to be. I don't mean to hedge myself by that statement, but it really is just too early to tell right now.
Three stocks that I will be looking at today that are in the "Buy Zone" are:
Alibaba Group Holding Limited (NYSE:BABA)
Amazon.com Inc. (NASDAQ:AMZN)
eBay Inc. (NASDAQ:EBAY)
All three of these stocks are in what I consider to be areas of great interest for different reasons. I will delve into each of these different reasons in today's video.
They say to patience is a virtue, a truism that can and must be applied to the current market climate that we have right now. In my humble opinion, patience will be rewarded, it always is it just takes time.
Every success with MarketClub,
Adam Hewison
President, INO.com
Co-Creator, MarketClub