It seems like this never-ending, ongoing Greek tragedy is like an Energizer battery as it just keeps going and going and going.
In order for something to qualify as a "black swan event", it has to come out of the blue and be a total surprise to the market. Certainly, Greece cannot claim to have just happened or come out of the blue. It seems like this train wreck of a country has been going on forever without a resolution. The fact that the markets are only down a bit as of this writing and have the potential to close unchanged indicates that most of the US equity markets have already discounted the "Greek Effect".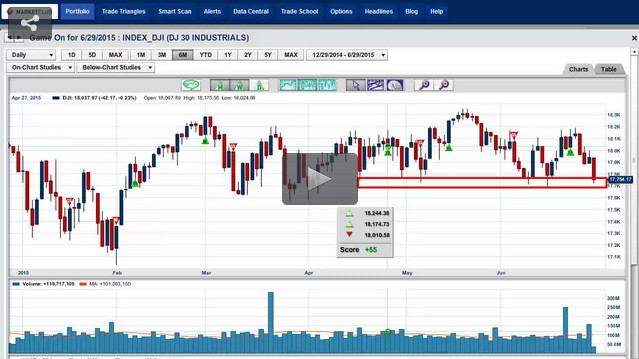 Today I will be looking at all the major indices and commenting on what has taken place.
Gold continues to sputter, but shows really no signs of life even in the face of major financial turmoil.
Crude oil on the other hand, dropped early and did flash a weekly red Trade Triangle. However, we are very close to some major lows which could offer support and put crude oil in a broad trading range.
The Euro, which got slammed over the weekend, has made a remarkable recovery and is now higher on the day. Go figure.
So as you can see, there's lots going on as individual traders and institutions are trying to make some sense of Greece.
This week promises to be a very interesting week and I'd love to hear your thoughts on what's going on.
Every success with MarketClub,
Adam Hewison
President, INO.com
Co-Creator, MarketClub