Hello MarketClub members everywhere, today I'm going to be looking at SPDR Gold Shares (PACF:GLD) and showing you why it could be signaling trouble ahead for stocks, the economy and a whole host of other challenges.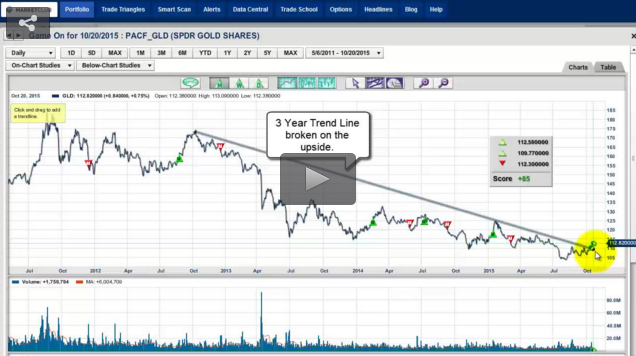 GLD did something that was unusual recently by breaking over a three-year trendline. As you approach and trade the market in a technical manner, this is a significant event that should not be overlooked.
Another interesting aspect to GLD is that it just completed a 61.8% Fibonacci retracement from its all-time high. I'm going to be looking at GLD in detail today and I will give you my precise analysis of this market and the reason why I think it can go significantly higher in the next 3 to 6 months.
I will also be analyzing the major indices and why they have been so choppy recently along with crude oil, the dollar and gold.
I highly recommend that you take a few minutes out of your day and watch the video!
Stay strong and disciplined.
Every success with MarketClub,
Adam Hewison
President, INO.com
Co-Creator, MarketClub