Hello MarketClub members everywhere. The Dollar has rallied while U.S. stocks have fluctuated this morning. The reason for the jump is retail sales; retail purchase jumped in April to the highest levels in a year. This indicates that consumer spending could help the U.S. economy recover from its early-year slowdown and possibly give the Fed a reason to raise rates next month.
Purchases climbed 1.3 percent last month, beating the economists estimates of a 0.8 percent gain. It's the biggest gain since March 2015 and comes after a 0.3 percent March drop that was smaller than previously reported, Commerce Department figures showed Friday in Washington.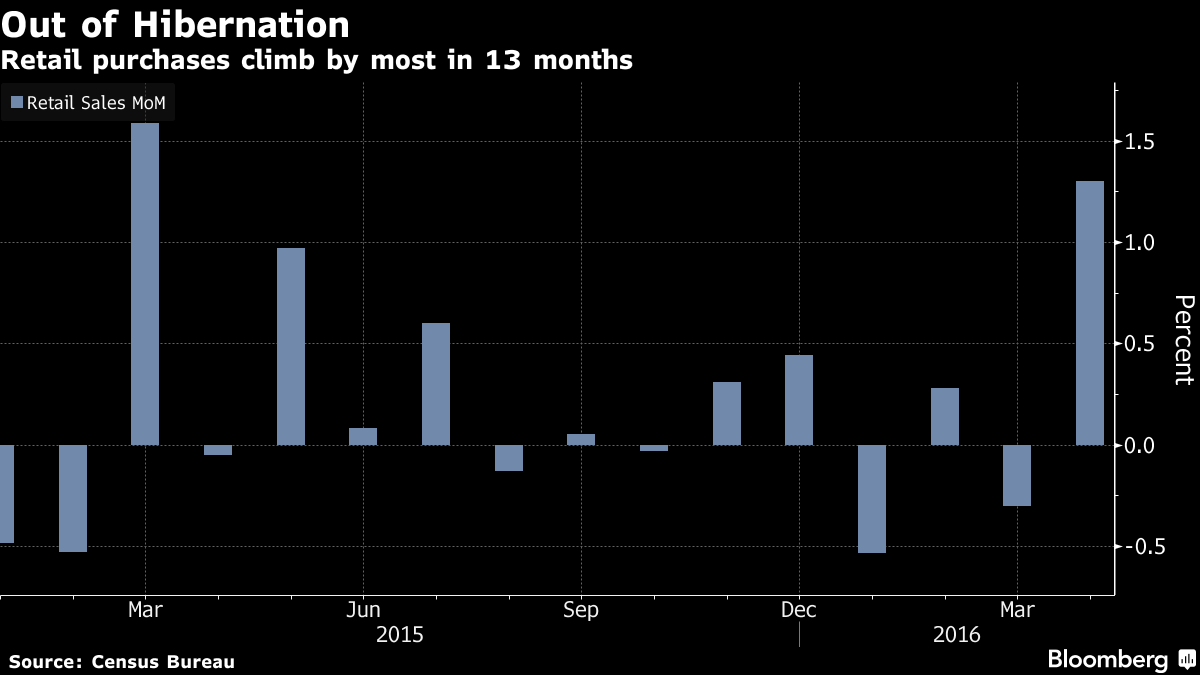 Chart courtesy of Bloomberg
The jump can be attributed to healthier household finances, brought on by reduced borrowing and increased savings and reduced gasoline prices.
Key levels to watch this week:
S&P 500 (CME:SP500): 2,099.89
Dow (INDEX:DJI): 17,580.38
NASDAQ (NASDAQ:COMP): 4,915.00
Gold (FOREX:XAUUSDO): 1,279.44
Crude Oil (NYMEX:CL.M16.E): 43.96
U.S. Dollar (NYBOT:DX.M16.E): 95.10
Every Success,
Jeremy Lutz
INO.com and MarketClub.com