Hello MarketClub members everywhere. It is no secret that the energy sector has been under pressure after crude oil (NYMEX:CL.U16.E) hit a peak of around $52.00 a barrel on June 8th. Since then crude oil has steadily trended lower dipping below $40.00 just this week.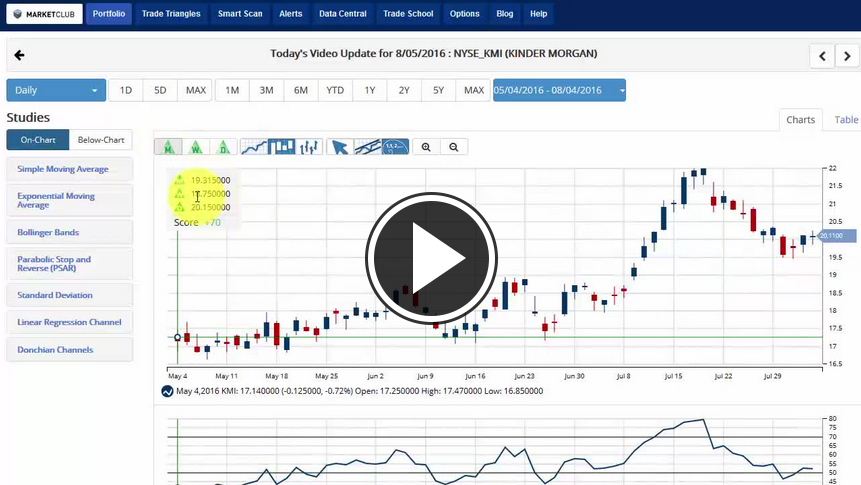 The Trade Triangles just covered the last short position from $45.64 yesterday at $41.88 for a gain of $3.76 or $3,760.00 per contract. As of today, the Trade Triangles are in a neutral position and awaiting the next signal.
All of this leads me to one energy stock that is defying the odds and is standing out like a sore thumb and begging to be purchased and that stock is Kinder Morgan Inc. (NYSE:KMI). In today's video I will walk you thru the primary reasons why I like this stock and more importantly where the exit door is if my analysis is wrong.
In addition to Kinder Morgan, I will be analyzing at gold and the major indices today.
Have a great trading day and weekend.
Stay focused and disciplined.
Every success with MarketClub,
Adam Hewison
President, INO.com
Co-Creator, MarketClub