Hello traders everywhere. Bitcoin (CME:BRTI) is staging a comeback today recovering more than $1,000 after losing almost a third of its value in less than five days as traders started buying back the volatile cryptocurrency.
The drop started mid-week last week with Bitcoin falling to a low of 5,645.66 on Sunday culminating a 5-day streak of losses. As trading opened today, Bitcoin rose as much as 14% before backing off the highs in afternoon trading.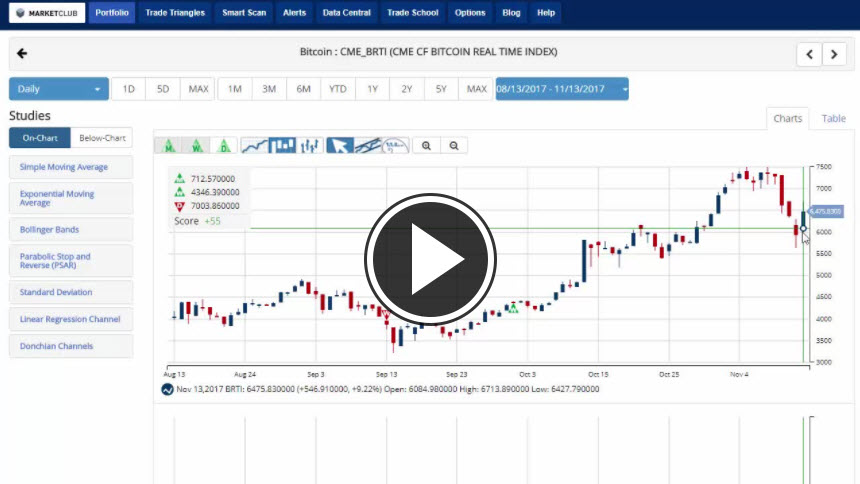 Most traders believe that the fall had been driven by a decision on Wednesday to abandon a planned software upgrade that could have split the cryptocurrency in a so-called "fork." A move that had initially had a positive impact, sending it to a record high of $7,823.46 on the view that this marked a resolution of a long-term dispute.
But some were disappointed that "Segwit2x" fork had been abandoned. It would have increased the capacity of the "blocks" transactions are processed in, thereby reducing competition to get payments processed and lowering transaction fees.
Key levels to watch this week:
S&P 500 (CME:SP500): 2,544.00
Dow (INDEX:DJI): 23,251.11
NASDAQ (NASDAQ:COMP): 6,517.93
Gold (NYMEX:GC.Z17.E): 1,273.60
Crude Oil (NYMEX:CL.Z17.E): 57.35
U.S. Dollar (NYBOT:DX.Z17.E): 93.36
Bitcoin (CME:BRTI): 5,385.06
Every Success,
Jeremy Lutz
INO.com and MarketClub.com