Euphoric 2019 and Bleak 2020 Forecast
All three major indices ended 2019 in rarified territory as the Santa Claus rally capped off a euphoric market. The S&P 500, Nasdaq, and Dow Jones ended 2019 at all-time highs. The S&P 500 posted its best return in nearly 20 years, coming in at a 28.9% return.
2019 was a unique year on multiple fronts where the markets roared higher despite impeachment proceedings, U.S.-China trade war, Federal Reserve actions, inverted yield curve, and slowing economies abroad. Furthermore, for the first time in history, the U.S. economy has started and ended a decade without a recession, with the economy expanding for a record 126 consecutive months (Figure 1).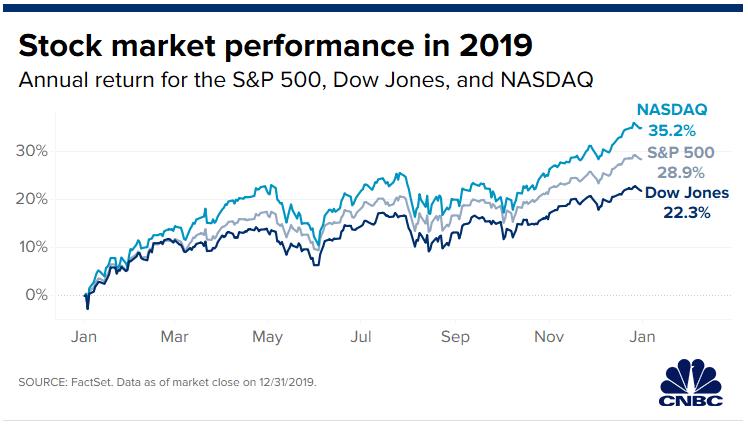 Figure 1 – All three major indices reached all-time highs at the end of 2019
Currently, the markets are faced with stretched valuations absent of any significant volatility over the past few months. 2020 predictions are shaping up to widely variable from the collective grouping of investment firms (Figure 2). The average forecast is looking bleak after a banner 2019. I feel these bleak forecasts are rooted in political uncertainty, geopolitical tensions, slowing company buybacks, stretched valuations, and inevitable market volatility. As 2020 unfolds, a margin of safety via raising cash as a core position may be wise. Continue reading "2020 Market Outlook - Margin Of Safety Required" →