Copper futures have closely followed the trajectory of the zigzag that was outlined this summer in the post titled "Copper Fears Recession". Below is a copy of that monthly chart to refresh your memory.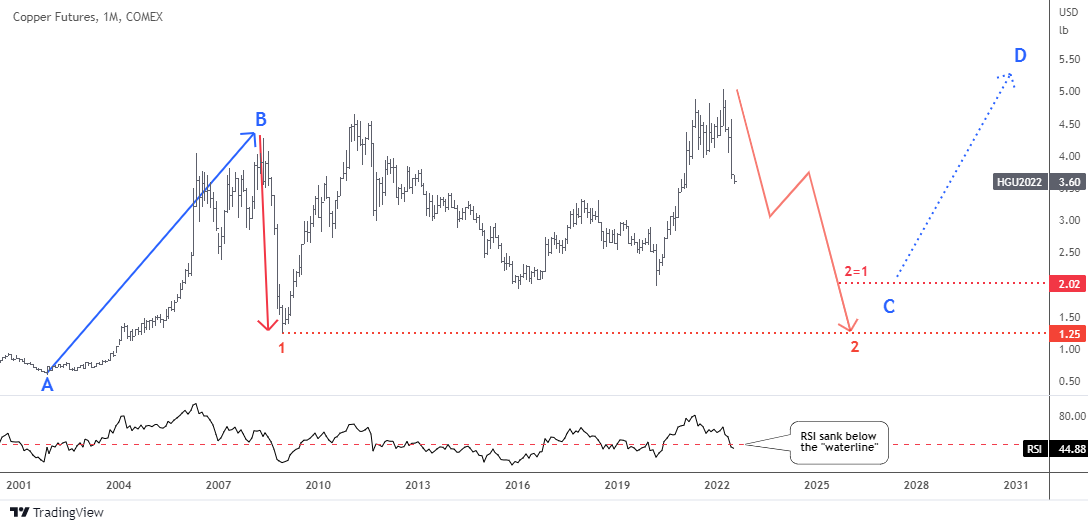 Source: TradingView
The majority of readers bet that the price would remain above $3. Within the same month, the price reached a valley of $3.13 and subsequently recovered. This vote is still valid as the price hasn't crossed that handle yet.
In the next weekly chart update, we will examine the outlook further.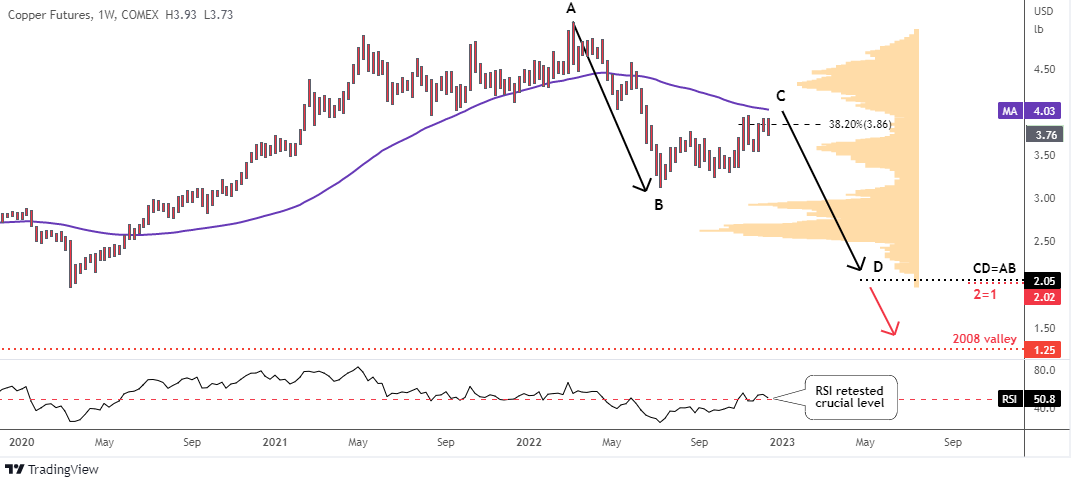 Source: TradingView
This is a closer look at the second red leg down shown on a bigger time frame in the summer. When the first leg up within a bounce in copper futures was unfolding, it looked promising at the beginning. Continue reading "Fed Fears Inflation, Copper Fears Hawkish Fed" →