One of our readers requested the update on cryptos, including Ethereum, this week. Here we go.
The leading coin has taught us excellent lessons recently. I shared with you a bullish setup for Bitcoin a month ago. In the following update, I recommended to move the stop loss higher from $50k to $55k area to cut the risk after the breakout and increase the risk/reward ratio to sound 2.7.
The price indeed broke above the confirmation level of $61782 and quickly reached the new all-time high in the $65k area, but then it failed to advance.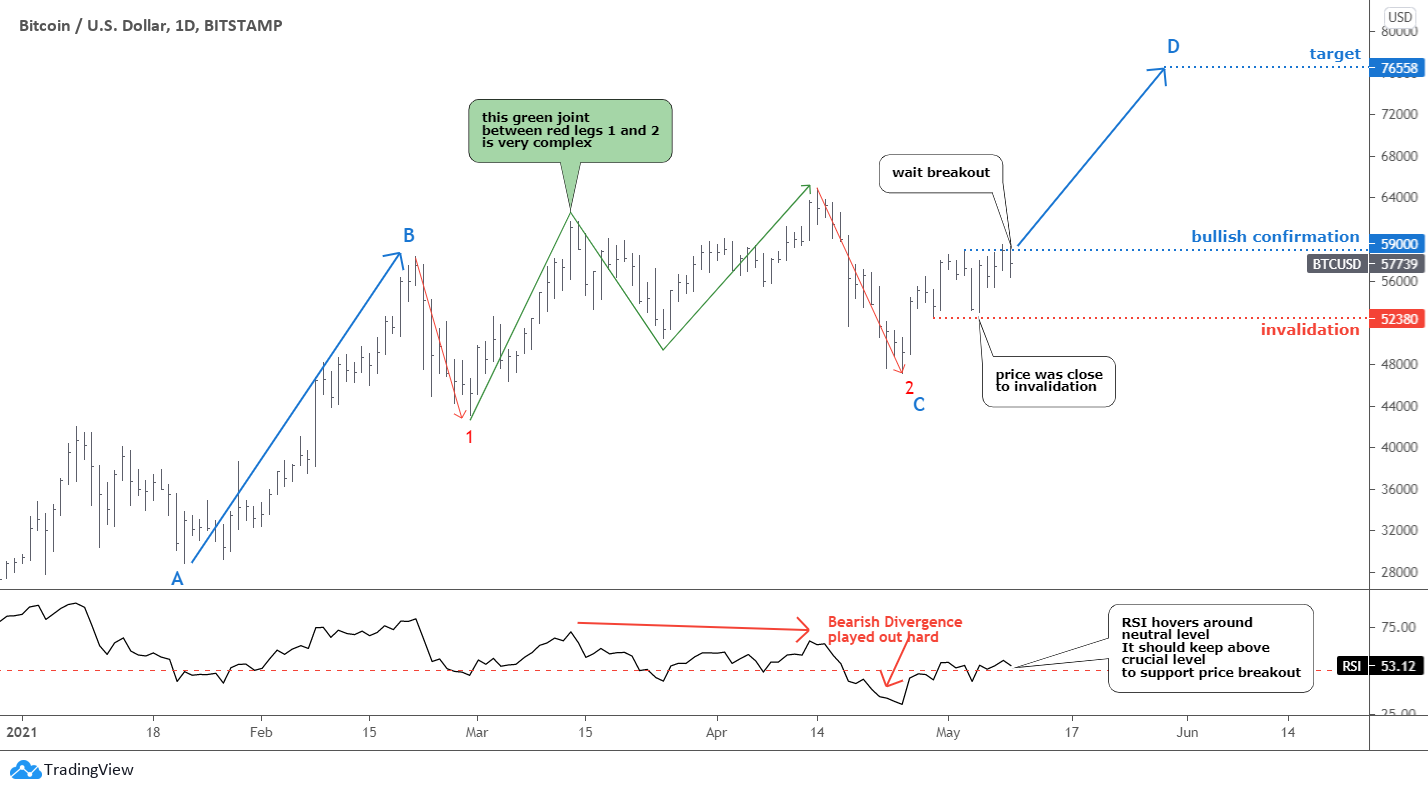 We have the first lesson here from the RSI. As we can see on the sub-chart, the indicator did not confirm the new all-time high as it established a lower peak instead. This built the Bearish Divergence then, and the outcome you already know, the price collapsed dramatically. Continue reading "Bitcoin: Make It Or Break It" →