Hello traders everywhere. The FAANG stocks, Facebook, Alphabet, Amazon, Netflix, and Apple, are up between 0.2% and 3.4% on the day once again pushing the NASDAQ to a new all-time high over $7,800.00. In fact, not only is the NASDAQ posting record highs, so are Facebook, Netflix, and Amazon.
The move higher comes after the stock market was slammed on Monday and Tuesday, with the DOW erasing its year-to-date gains and presently trading lower for the year, after President Donald Trump's latest tariff threats against Chinese goods.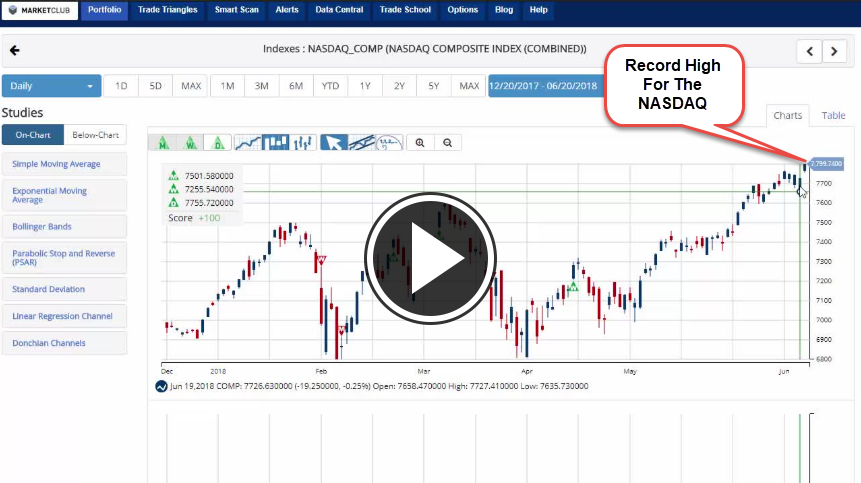 In other news, The 30-stock DOW is set to lose its last remaining original member, General Electric Co. (GE) The 126-year-old industrial conglomerate will be replaced by drug store retailer Walgreens Boots Alliance, Inc. (WBA) on June 26. Walgreens stock rose 5.3% on the news while GE stock has lost 1.5% after trading higher to start the day.
Key Levels To Watch This Week:
Continue reading "FAANG Stocks Push NASDAQ To Record High" →