Goldcorp is fresh off an announced transaction of $520M for Kaminak Gold, which is a big win for the industry. The company has been quietly putting dollars in juniors, like $16M in Gold Standard Ventures, and there could be more to come. In this article, Resource Maven Gwen Preston discusses possible target West Red Lake Gold Mines and how this company is shaping up to take advantage of the initial turnaround in the market.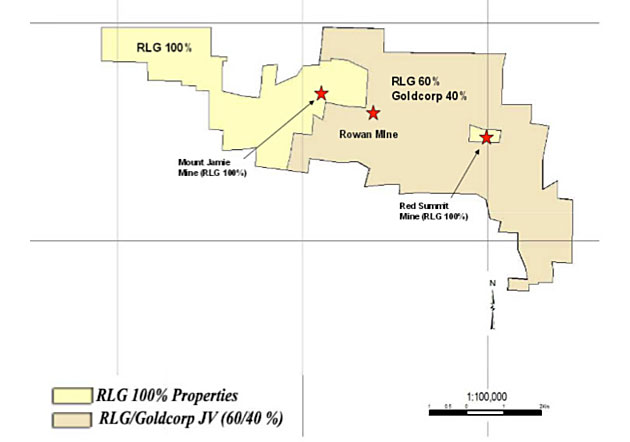 A million ounces of high-grade gold in Ontario, open for expansion. A management team that has done it before. A major miner as joint venture partner. A potential new discovery near the kind of structural intersection that can carry considerable gold in this part of the world. And cash in the bank to go back and drill test it. West Red Lake Gold Mines Inc. (RLG:CSNX/ West Red Lake Gold Mines Inc. (NASDAQ:HYLKF) has the right property, people, structure and plan to potentially hit a home run in a gold market looking for high grades in good jurisdictions.
RLG is headed up by Thomas Meredith. Merediths last company was VG Gold. He took the helm there when it was a broken company with a $3 million market capitalization. He cleaned up the management and board, and then focused on advancing and derisking the companys four projects, which were all historic mines in the Timmins gold camp in Ontario.
Under his leadership VG grew its resource base from 60,000 oz to 2 million oz, completed two PEAs, worked one project through a joint venture with Goldcorp Inc. (G:TSX/GG:NYSE), got permitting underway, and attracted Rob McEwen in as an investor, who took a 40% stake in VG through his company Lexam Exploration. About 18 months later Lexam and VG merged. By then, VG Gold had a market cap of $200 million.
Now Meredith is working to do it again. Continue reading "Goldcorp Is Back and Spending: Could West Red Lake Gold Mines Be Next?" →