There was a rumor yesterday that one fund or individual decided to dump three-quarters of a billion dollars of U.S. equity market exposure in 1 second. This action created a complete collapse of all liquidity in the S&P 500 e-mini futures contract - the world's most liquid equity exposure vehicle.
That was yesterday's news ….
That negative action in all the equity markets pushed the Dow down 252 points for the year with the S&P 500 and NASDAQ barely changed since last December.
As many of you know who read this blog, we have been on the sidelines for quite some time in most of the markets. And this stems from having a game plan and a sound winning approach to the markets.
So many investors trade based on emotion. Emotional trading is the fastest account killer I know, yet it still reeks havoc on investor's portfolios every year.
One of the easiest ways to avoid emotional trading is to use a well designed and tested portfolio approach. Now, just to be clear, we are not swinging for the fences with some get-rich-quick scheme. No, what I am referring to is MarketClub's Internet portfolio which produced gains in 2013 of 65%.
So far through the third quarter of 2014, this portfolio is in the positive column with a return of 14.6%. This puts MarketClub's Internet portfolio returns for the year ahead of the likes of Carl Icahn, with 10.98%. Warren Buffet with 10.43% and Julian Robertson with a 10.13% return and a host of other well-known billionaire money managers including Edward Lampert whose fund is down -37.5% for the year.
When you compare the returns of our Internet portfolio, to the market and the Billionaire fund managers I think you would agree that our returns have been excellent.
Our Internet portfolio is very easy to track and implement into your trading as there are only five stocks to follow. We share with you the key levels that will make any of the five stocks we track reverse … it's better than real-time! We also share with you sound money management stops we use to protect capital.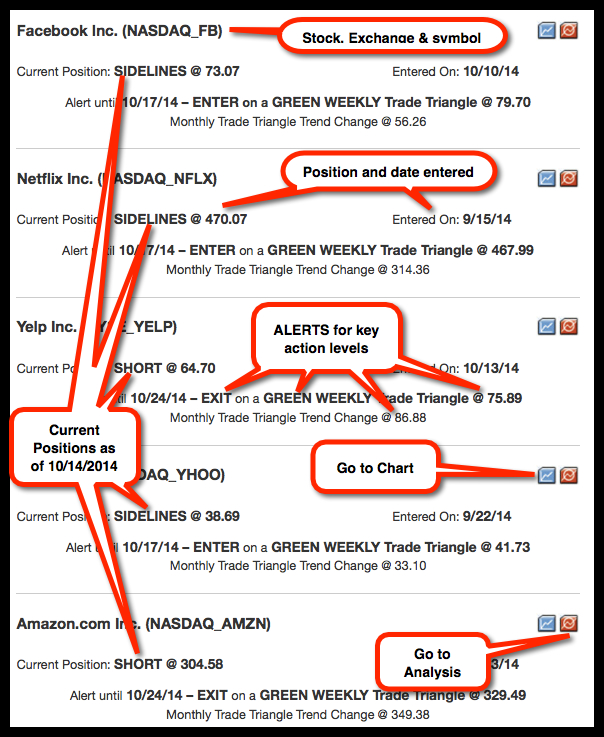 Here are those five stocks in our Internet portfolio:
Amazon.com Inc. (NASDAQ:AMZN)
Facebook Inc. (NASDAQ:FB)
Yelp Inc. (NYSE:YELP)
Yahoo! Inc. (NASDAQ:YHOO)
Netflix Inc. (NASDAQ:NFLX)
The great part about this approach is that you can place the orders yourself with a broker and then go about whatever you enjoy doing most. Whether it is playing golf, tennis, cycling or going to work, you now are afforded the time to do what ever you want. You do not have to watch the market every second of the day and become emotionally invested.
If you'd like to learn more about our Internet portfolio just click here. Here you'll find all the rules you will ever need to be successful using this portfolio.
Q4 promises to be a very interesting quarter lots of opportunities. I sincerely hope that you can take advantage of MarketClub's Internet portfolio signals and see just how it relieves stress of trading from your mind and body.
Every success,
Adam Hewison
President, INO.com
Co-Creator, MarketClub