Guess what? Grandma was right!
On February 11th, I posted a blog titled, How To Successfully Play The Earnings Game And Win 95% Of The Time.
This blog posting generated a tremendous amount of feedback from our members, so much so that I decided to once again play the earnings game and pick out 5 stocks that were going to release their earnings either after the close or before the markets opened the next trading day.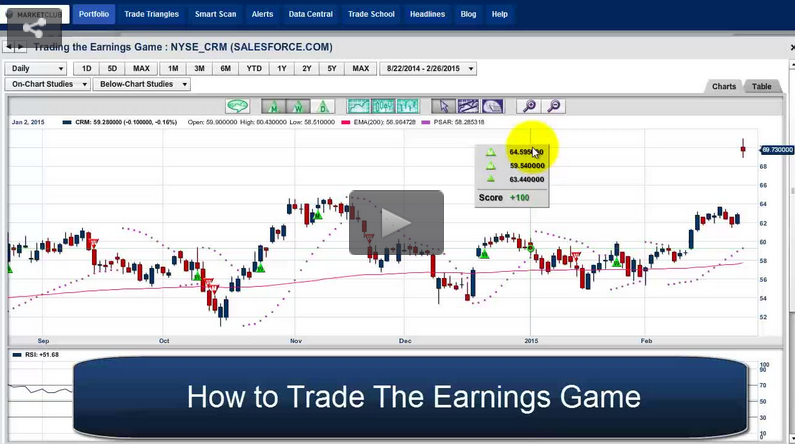 I rely on Yahoo's earning calendar to find out what stocks are scheduled to release earnings and at what time they will release them, after the market close or before the market opens the next day.
Here are the five stocks I picked out and decided to buy based on the Trade Triangle technology: Continue reading "The Proof Is In The Pudding ... That's What My Grandmother Always Told Me" →