Analysis originally distributed on May 23, 2018 By: Michael Vodicka of Cannabis Stock Trades
Back in January 2018, California legalized recreational cannabis. It was a huge breakthrough for the US cannabis industry and it sent cannabis stocks operating in California soaring.
For example, Innovative Industrial Properties (IIPR), a US cannabis company headquartered in San Diego California, jumped almost 100% in the month leading up to California going legal. Shareholders were rewarded with some big gains in a short time.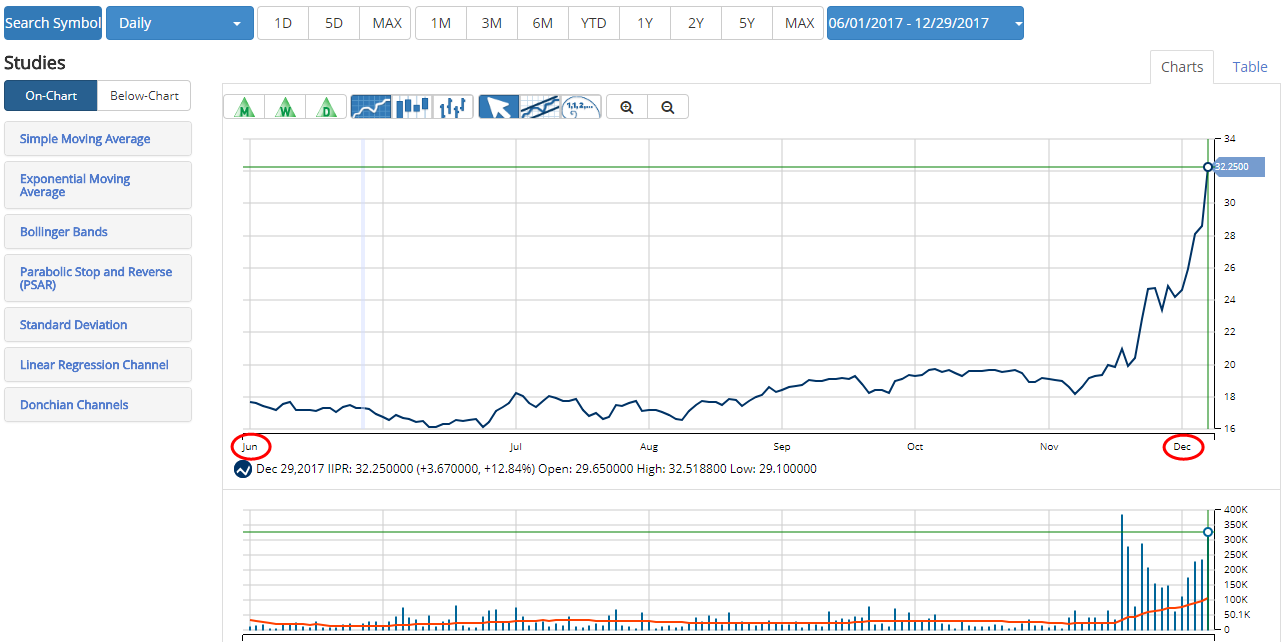 Today – I see this same pattern repeating itself on the other side of the country.
Massachusetts is set to legalize recreational cannabis on July 1 – a little more than a month away.
According to market-research firm New Frontier Data, sales should be around $500 million in 2018 and jump to more than $1 billion by 2020. Continue reading "Massachusetts Set To Legalize Cannabis" →