Yesterday, Apple, Inc. (NASDAQ:AAPL) had its big reveal. Unfortunately for Apple, everything that they revealed was pretty much known before the event. The knowledge was instantly transferred to pressure on Apple's stock price which closed lower for the day after rallying close to an all-time high.
I think the products are all beautifully designed. The iWatch, now known officially as the Apple Watch, is not available until 2015 which means no revenue stream from this new product until next year.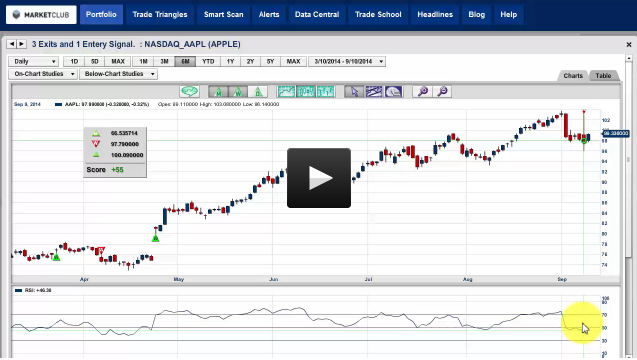 I remember when Apple came out with its first iPad, I said to myself, "this is just like a big iPhone, how are they going to sell that?" Well, it turns out they sold a lot of them and it certainly helped propel their stock to new highs making Apple the most valuable company in the world.
I believe that eventually like the iPad, the Apple Watch will be accepted and people will consider it a necessary item to have for their health and well-being. Continue reading "Not Sure About You, But I'm Getting A Little Bit Nervous About This Market" →