This morning I was using MarketClub's Smart Scan and noticed something that perfectly reflects the current market conditions we are experiencing right now. The number of chart Scores of +100 and -100 indicating strong upside and downside trends were practically even. This illustrates the lack a unified consensus either way for a strong bull or a bear market.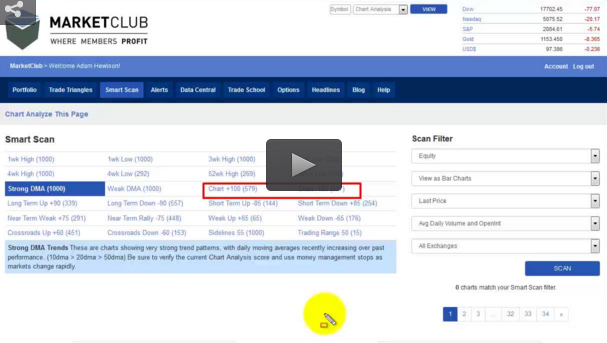 Eventually this balance will change one way or the other, but for now caution is not a bad word to use or practice in this market.
The Haves And The Have-Nots
No, I'm not talking about politics or political correctness, I'm talking about stocks that have everything going for them and other wannabe stocks that for whatever reason do not have that same mojo.
Here are 5 stocks that everything going for them: Continue reading "Interesting Smart Scan Results That May Surprise You" →