Time is running out, are you still looking for that perfect Valentine's gift for a loved one? If you answered yes, this may be the perfect gift that you have been looking for.
It may not be the little blue box that so many women love, but the stock of Tiffany & Co. (NYSE:TIF) is just as valuable.
As you can see on the chart, Tiffany & Co. was selling below $20 a share back in March of 2009 and since that time this stock has risen over 400%. I think the current climate and chart formation is setting up for this market to have another push into new highs.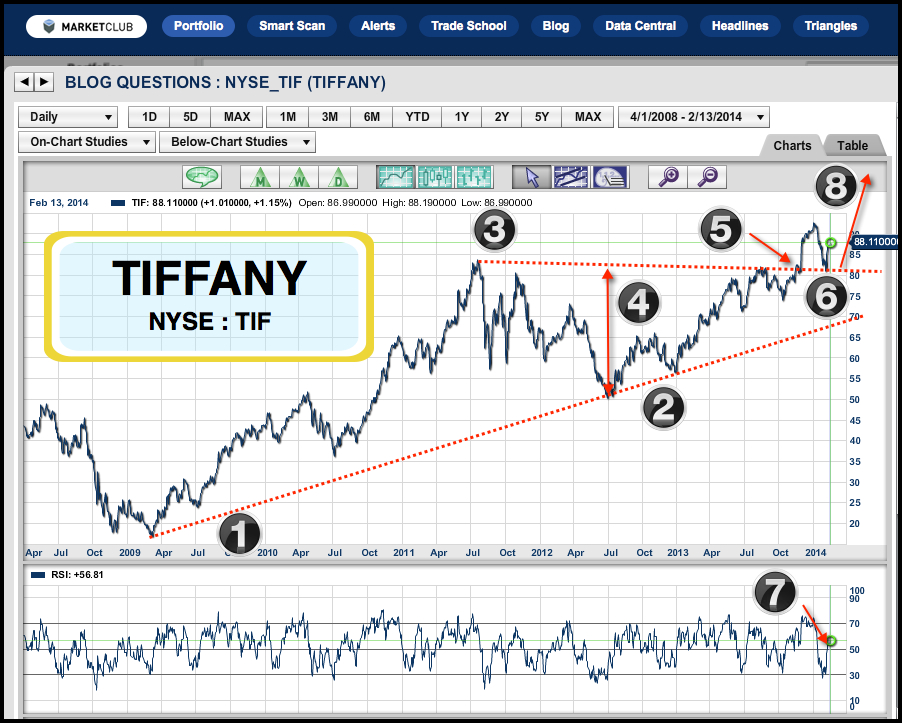 There is a long-term trend line that starts back in March 2009 and this line is confirmed in July of 2012 and again in January of 2013. This trend line is significant and should it be broken, it would definitely change the trend of Tiffany's stock. Continue reading "The Perfect Valentine's Day Gift" →