That whistling sound every investor heard on Wednesday morning was the sound of stocks in freefall after the Obama election victory.
Losers weren't hard to find. Share prices were falling hard among Wall Street's canyons as financial companies took a swan dive.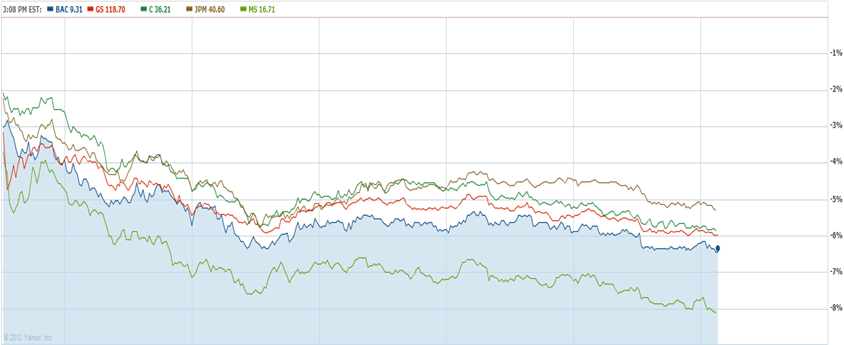 Yahoo Finance
Morgan Stanley took the biggest hit with a loss of 8%. Bank of America was off more than 6%, and JPM Morgan came in at the top of the heap with a 5% decline.
Obviously investors and financial giants fear a major regulatory crackdown from the Obama White House. Continue reading "Guess Who's Cashing in on Obama" →