Analysis originally distributed on January 31, 2018 By: Michael Vodicka of Cannabis Stock Trades
Arizona's cannabis industry was on fire in 2017 - setting a long list of new records. Today, I am going to show you how you can profit with a young and secretive cannabis company I like to call - the Cannabis Landlord.
2017 was a record year for Arizona's young cannabis industry.
According to an annual report from the Arizona Department of Health Services, in 2017 Arizona patients consumed more than 43 tons of cannabis products.
That is an eye-popping increase of 50% from 29 tons sold in 2016.
Take a look at the steady growth below.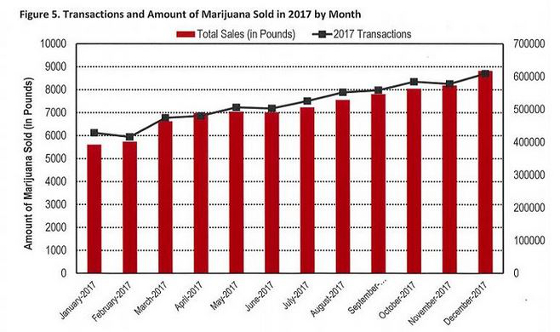 The strong 2017 builds on years of impressive industry growth.
Since medical cannabis was legalized in Arizona five years ago, 130 new dispensaries have popped up across the state, with cannabis sales jumping 1,620%.
As you can see, Nevada's cannabis industry is in a long-term bull market as more patients gains access to cannabis. Continue reading "This Cannabis Landlord Is Trading At A Discount" →