The New Year will be a special one for me personally, and also for MarketClub.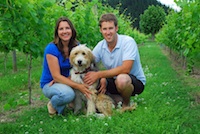 My daughter will be getting married on January 2nd and I will be traveling to New Zealand to attend. She is marrying a wonderful young man from New Zealand and they will be making their home and their future in that country. Anyone who is a parent can understand the joy I feel inside for my daughter and my future son-in-law.
I can't promise that I will be once again jumping off the Sky Tower building in New Zealand like I did last time, but I'll try to do something fun to share with everybody.
I'll also be traveling to Australia for some business meetings and to check off something I've had on my list for quite some time: a trip to see Uluru (also Ayers Rock or The Rock). For those who aren't familiar, Uluru is a large sandstone rock formation in the Northern Territory of central Australia and considered one of the great wonders of the world.
Time and conditions permitting, I am looking at sky diving over the Great Barrier Reef or swimming with the sharks. Who knows, it might be both at the same time.
I am also looking forward to returning to the States in mid January as 2010 promises to be a very special trading year and I don't want to miss a single beat.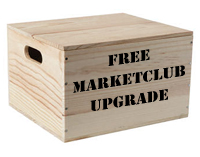 Lastly, we have several MarketClub upgrades and features coming in early 2010 that I know will help your trading.
'Til then, all the best to you and your families over the holiday season and a Merry Christmas to all!
Adam Hewison
President, INO.com
Co-creator, MarketClub