We've asked our friend Jim Robinson of profittrading.com to provide his expert analysis of charts to our readers. Each week he'll be be analyzing a different chart using the Trade Triangles and his experience.
Today he is going to take a look at the technical picture of Jamba Inc. (JMBA).
I hope you are having a GREAT week!
This week let's take a look at a low priced stock that looks to have explosive upside potential.
All three MarketClub Trade Triangles Daily, Weekly, and Monthly are pointing up, which means all systems are GO for JMBA as of right now as far as the MarketClub Trade Triangles are concerned.
JMBA has been in a clear up trend and has hit a resistance area.
If JMBA breaks through resistance that will be extremely bullish price action, especially if the move through resistance happens on higher than normal volume, so please keep an eye on the volume, if JMBA continues higher.
The MACD is on a buy signal which is more bullish confirmation.
If you like low priced stocks, this is definitely a Chart to Watch -  closely!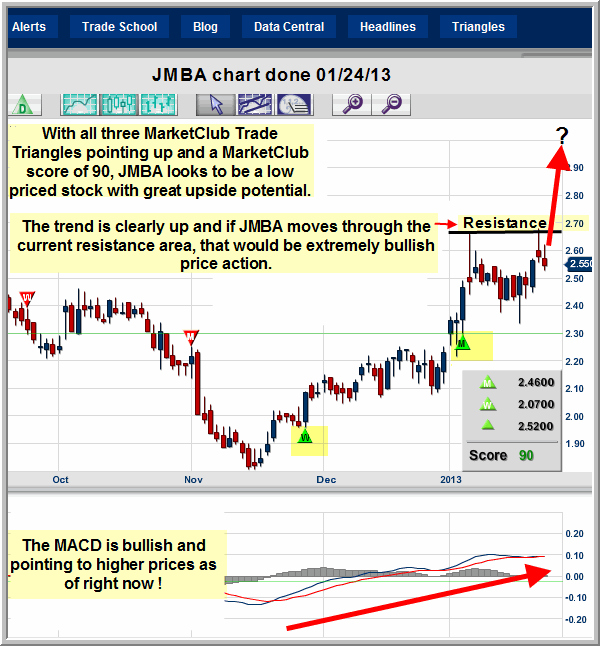 Thanks,
Jim Robinson
Profit Trading.com