Each Week Lo

ngleaftrading.com will be providing us a chart of the week as analyzed by a member of their team. We hope that you enjoy and learn from this new feature.
We are on the heels of a week full of important economic reports from the United States, Europe and England. The overnight session was kick-started with news from China that while mixed, was read as bullish for the board. As I write this, US stock indexes are trying to recover from the late week selloff, which was driven by a string of misses in the last few days of the week.
The lineup includes today's ISM report, Wednesdays Beige Book, and Non Farm Payrolls to finish the week. Additionally, we expect several FED Members to stir the QE pot in interviews throughout the week.
Europe and England both will report Interest Rate decisions this week, which will impact global Currencies and global markets overall. Weeks like these give very good opportunities for day and swing trades, which we plan to take part in. As each day and overnight bring important economic numbers to the trade, it will be important to make adjustments to mitigate risk and capture profit.
August Gold Futures continued to hold the $1350 low that was established two weeks ago, but so far have still not made a convincing run higher. In the early Summer months, we usually see decent ranges to trade in Gold, and rarely do we see reversals that last. That reversal is traditionally seen in the fall months. I do not think this year will be any different. I will continue to look for shorter term opportunities to trade over the next several weeks.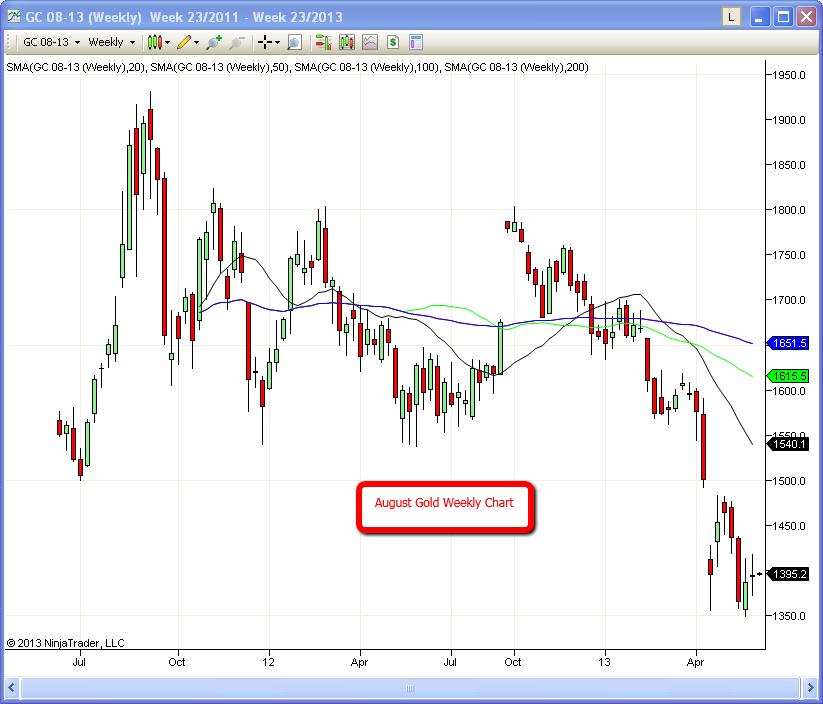 If you have any questions, please feel free to reach out to me directly. I can be reached via email at [email protected] or by phone at (888) 272-6926.
Thank you for your interest,
Brian Booth
Senior Market Strategist
[email protected]
888.272.6926
** There is a substantial risk of loss in trading futures and options. Past performance is not indicative of future results. The information and data contained in this article was obtained from sources considered reliable. Their accuracy or completeness is not guaranteed. Information provided in this article is not to be deemed as an offer or solicitation with respect to the sale or purchase of any securities or commodities. Any decision to purchase or sell as a result of the opinions expressed in this article will be the full responsibility of the person authorizing such transaction.