We are so happy to kick off the second year of our INO Cares campaign! Last year, we made donations to 15 nonprofit organizations and our employees got into the action - repairing houses, feeding the hungry, cycling and running to raise awareness for their favorite causes. What amazing experiences we had and we know that 2015 is going to be even more incredible.
This year, I thought it was important to ask our employees to nominate charities and organizations that were close to their hearts. We hope that you'll enjoy meeting some of our employees, hearing their stories and learning about some fantastic nonprofit organization in our area, the United States and throughout the world.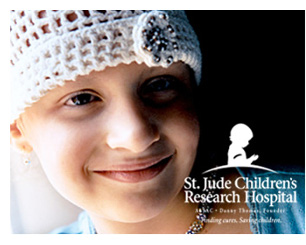 Diane Phillips is our Director of Operations here at INO.com. Diane is a mother of 2 and a grandmother to 7. Her grandchildren are her world and she always has a story to share about her little cuties with her fellow colleagues.
Given her love for children, Diane wanted INO Cares to give to St. Jude Children's Research Hospital for January!
St. Jude is a not-for-profit hospital that provides treatment to children with cancer and other catastrophic diseases and boasts one of the highest survival rates for some of the most aggressive pediatric cancers. Patients at St. Jude and their families will not receive bills for treatment, travel, housing or food due to the charity of individuals who cover their $2 million per day operating cost.
We are proud to make St. Jude Children's Research Hospital our INO Cares January recipient!
If you know of a charity or organization that could use some help, please share it with me. We'd love to help support organizations that our blog visitors are passionate about as well!
Best,
Lindsay Bittinger
INO.com, Inc.