Today, I'm going to be looking at the financial sector to see which of the banking stocks look the strongest.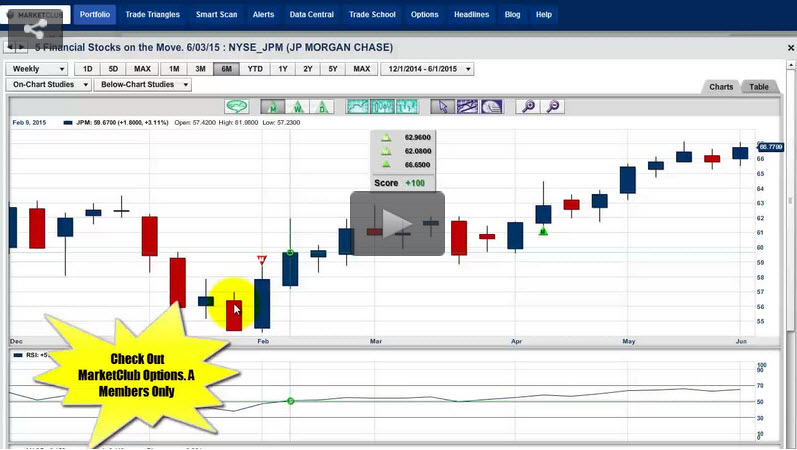 Here is a list of the five stocks I will be analyzing:
Citigroup Inc. (NYSE:C)
Wells Fargo & Company (NYSE:WFC)
The Goldman Sachs Group Inc. (NYSE:GS)
Bank of America Corporation (NYSE:BAC)
J.P. Morgan Chase & Co. (NYSE:JPM)
The other big news today is that Jamie Dimon, head of J.P. Morgan Chase, just became a billionaire. Who knew you could do that in banking and not as a hedge fund manager? I guess the big banks really are too big to fail.
Let's get started and check out which of these five stocks has the most upside potential in today's video.
Have a great trading day everyone.
Every success with MarketClub,
Adam Hewison
President, INO.com
Co-Creator, MarketClub