Hello MarketClub members everywhere. Markets have backed off their recent highs as investors price in a near-certain March U.S. interest rate increase by the Federal Reserve. Market expectations for a rate hike are standing at 84.1% today, this according to the CME Group's FedWatch tool. The FOMC is set to meet between March 14 and 15.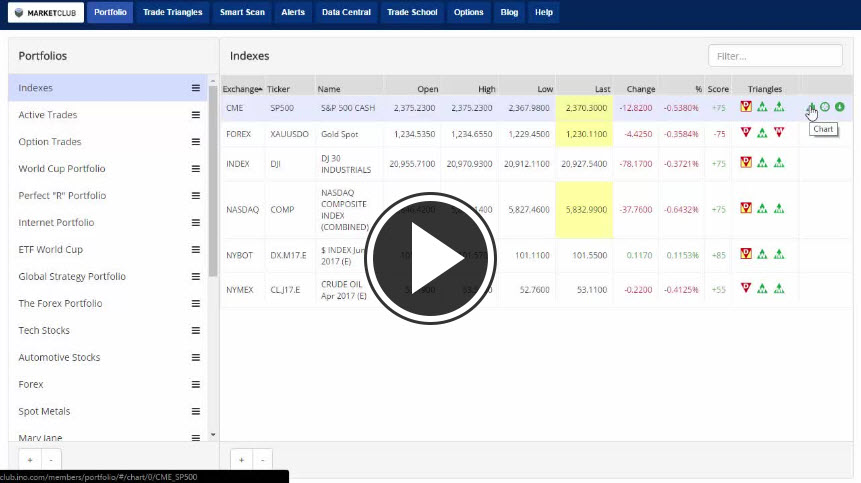 What's ahead for the markets this week:
U.S. jobs data for February are on tap for Friday. Employers probably added around 190,000 workers to payrolls, in line with the average over the past six months and a sign of steady job growth, economists forecast.
Mario Draghi probably won't flinch at Thursday's ECB meeting even after headline inflation reached its 2 percent target in February. He's expected to keep QE going until the end of the year with underlying price pressures muted. Other economic highlights of the week are industrial output for Germany, France and the U.K., and German factory orders.
European automakers gather this week at the Geneva Motor Show.
Philip Hammond's U.K. budget arrives Wednesday. The chancellor pledged on Sunday to set aside money to cushion the economy from Brexit, and said there won't be any borrowing to fund spending commitments as he seeks to balance the books in the next Parliament.
Key levels to watch next week:
S&P 500 (CME:SP500): 2,321.42
Dow (INDEX:DJI): 20,322.95
NASDAQ (NASDAQ:COMP): 5,748.74
Gold (FOREX:XAUUSDO): 1,236.87
Crude Oil (NYMEX:CL.J17.E): 53.51
U.S. Dollar (NYBOT:DX.M17.E): 100.35
Every Success,
Jeremy Lutz
INO.com and MarketClub.com