Hello Traders everywhere. The U.S. Dollar has hit new lows as traders weigh the possible economic damage to Florida from Hurricane Irma, which is set to make landfall on Sunday. The DOW, S&P 500 and NASDAQ are all finishing the week lower after two weeks of gains.
Overnight, the most powerful earthquake in a century shook Mexico, adding to investor anxiety and causing the Mexican Stock Exchange to more than 300 points. It's certainly been a tough few weeks of natural disasters.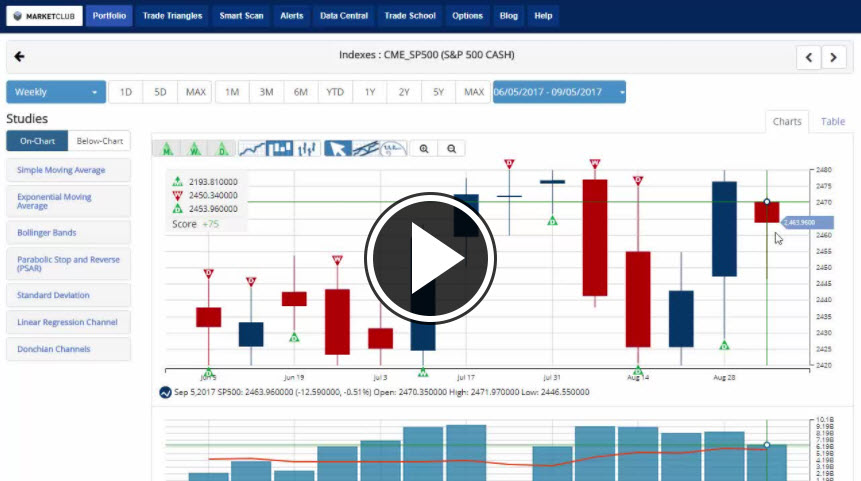 Our thoughts and prayers go out to everyone in the path of Irma and those still recovering from Harvey. If you'd like to make a donation to help you can reach out to the American Red Cross here.
Key levels to watch next week:
S&P 500 (CME:SP500): 2,48038
Dow (INDEX:DJI): 22,038.97
NASDAQ (NASDAQ:COMP): 6,177.19
Gold (NYMEX:GC.Z17.E): 1,337.00
Crude Oil (NYMEX:CL.V17.E): 47.40
U.S. Dollar (NYBOT:DX.U17.E): 93.55
Every Success,
Jeremy Lutz
INO.com and MarketClub.com
Article courtesy of Reuters