Hello Traders everywhere. The U.S. dollar rose to a one-month high as Republicans rolled out their U.S. tax reform plan and after Yellen's speech on Tuesday.
Despite slowing inflation, Fed Chair Janet Yellen stated on Tuesday that she believes that the Federal Reserve needs to continue gradual rate hikes. Yellen delivered a speech in Cleveland to the National Association for Business Economics on Tuesday in which she stated, "that the Fed may have "misspecified" its models for inflation, and "misjudged" key facts like the underlying strength of the labor market and whether inflation expectations are as stable as they seem, and central bankers need to remain open to that possibility as they decide on policy".
Still, recent low inflation was likely a reflection of factors that would fade over time and despite uncertainties, it "would be imprudent to keep monetary policy on hold until inflation is back to 2%."
"Without further modest increases in the federal fund's rate over time, there is a risk that the labor market could eventually become overheated, potentially creating an inflationary problem down the road that might be difficult to overcome without triggering a recession," she said.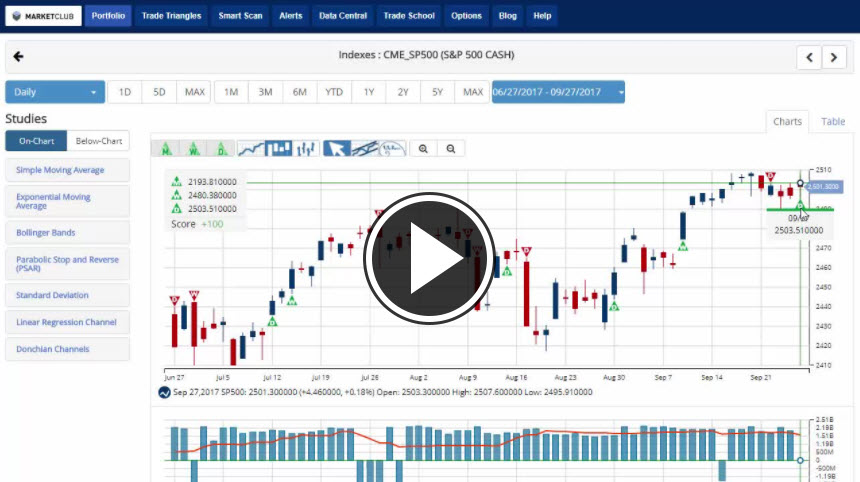 Key levels to watch this week:
S&P 500 (CME:SP500): 2,446.55
Dow (INDEX:DJI): 21,709.63
NASDAQ (NASDAQ:COMP): 6,334.59
Gold (NYMEX:GC.Z17.E): 1,317.10
Crude Oil (NYMEX:CL.X17.E): 50.39
U.S. Dollar (NYBOT:DX.Z17.E): 91.16
Every Success,
Jeremy Lutz
INO.com and MarketClub.com