Hello traders everywhere. Bitcoin's meteoric rise has continued through the long holiday weekend. When the markets closed on Wednesday Bitcoin had just surpassed 8K to hit an all-time high of $8,281.62. Much to my surprise this morning it had breached 9k to hit an all-time high of $9,725.26 in early hours trading.
Trading volumes rose to 5.4 billion yesterday, the highest level since Nov. 13 – adding credence to the rally's sustainability. Furthermore, Google search volumes for the term "bitcoin" have spiked again.
So, the technical chart looks more bullish than ever, with prices likely to soon test $10,000 levels – and perhaps beyond.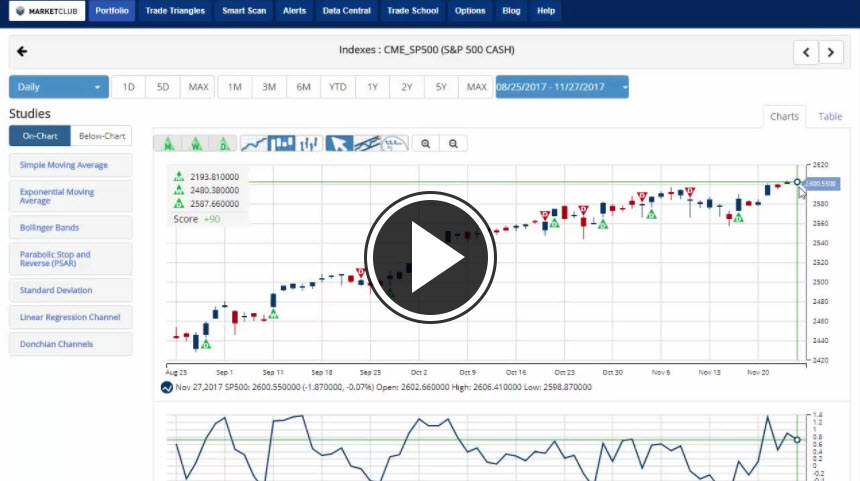 Crude Oil had dropped over 2% in early hours trading before backing of the low of the day and trading down a little over 1% on the day. The drop comes on the heels of a rise to the highest level in 2 years.
The recent weakness is due to U.S. drillers expanding operations while OPEC and Russia prepare to discuss longer supply curbs in a meeting later this week.
Key levels to watch next week:
S&P 500 (CME:SP500): 2,557.45
Dow (INDEX:DJI): 23,242.75
NASDAQ (NASDAQ:COMP): 6,667.31
Gold (NYMEX:GC.Z17.E): 1,285.10
Crude Oil (NYMEX:CL.F18.E): 58.99
U.S. Dollar (NYBOT:DX.Z17.E): 95.07
Bitcoin (CME:BRTI): 5,645.66
Every Success,
Jeremy Lutz
INO.com and MarketClub.com